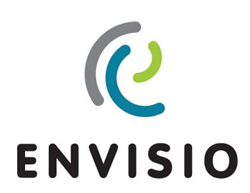 At Envisio, we believe that great people make a great business.
(PRWEB) March 14, 2014
Envisio, a leading strategy management software provider, is pleased to announce the addition of four new members to its expanding customer engagement and product development teams. Phil Burchinshaw, Alex Casey and Vidit Paruthi have joined the sales and customer engagement team, and Bill Li has joined the product development team
Envisio has increasingly added new team members to accommodate the company's rapid and continual growth. "At Envisio, we are growing every month. We continue to add new team members to support and service the growing Envisio community in the fastest, most professional way possible," says Mike Bell, CEO of Envisio.
Bell says that ensuring the best teams are in place for both customer support and product development enables the company to support the growth of its clients and partners as well. "At Envisio, we believe that great people make a great business," he says.
To learn more about Envisio software or to schedule a free software demo, visit http://www.envisio.com.
About Envisio:
Envisio is an innovative software company with a powerful cloud-based platform designed for small to medium sized businesses and non-profits. Envisio's software connects employees to a strategic plan to work toward an organization's vision. Envisio launched in Australia in 2006 and has since migrated globally, helping businesses and non-profits worldwide. Envisio users include Science World British Columbia, Open Door Group, the BC Chamber of Commerce, Netball Australia, Big Brothers Big Sisters, and many more.