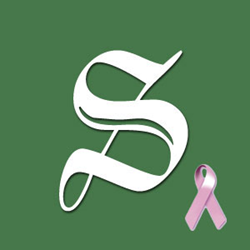 We are proud to help support Susan G. Komen for the Cure®...
Scranton, PA (PRWEB) October 10, 2014
Distance learning school, Stratford Career Institute, has recently launched a new fundraising initiative to raise money for breast cancer research and awareness.
In honor of Breast Cancer Awareness Month, Stratford Career Institute will donate one dollar to Susan G. Komen for the Cure® for every new friend who "Likes" Stratford's Facebook page. The campaign begins on October 9, 2014, and ends at midnight on October 24, 2014.
"While strides are continually being make toward the eradication of breast cancer, the fact remains that breast cancer continues to affects the lives of millions of people each year," said John McNeff, Vice President of Marketing for Stratford Career Institute.
Stratford Career Institute stresses that there is absolutely no obligation in choosing to "Like" their Facebook page, and that the sole purpose of the campaign is to raise awareness and funds for a good cause.
"We are proud to help support Susan G. Komen for the Cure® in their continued efforts in the global breast cancer movement," added Mr. McNeff.
Stratford will post an update on their Facebook page on November 1, 2014 with the total amount of money raised.
For complete information about the terms of this fundraising initiative, individuals can visit Stratford's website at http://www.scitraining.com/Komen.
About Stratford Career Institute
Stratford Career Institute is a distance learning correspondence school that employs a distinct educational training method allowing students to complete their studies and earn their career diploma at home rather than spending hours in a classroom.
Contemporary online tools combined with traditional correspondence education give students the flexibility to study when it is convenient for them. Instructors are available via e-mail and toll-free phone.
Stratford offers more than 60 career training courses in a variety of career fields, including a high school diploma program.
Individuals interested in learning more about Stratford Career Institute can request a free career information packet by calling 1-800-254-4070 or visiting the school website at scitraining.com.