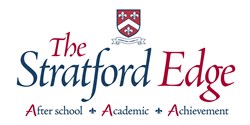 We are beyond thrilled to offer The Stratford Edge – it is an incredible program for any child's academic enrichment and advancement. – Katrin Kelbert, Sr. Regional Director, Stratford School.
Saratoga, CA (PRWEB) January 07, 2014
Stratford School introduces The Stratford Edge; a new after school academic achievement program for students in grades K-12.
The Stratford Edge is designed to go beyond the basics of tutoring by inspiring students to achieve their potential through customized programs, individualized instruction, and academic enrichment opportunities. Stratford School's talented teachers, as well as expert tutors who share Stratford's vision of academic excellence, will nurture intellectual curiosity in each student.
The Stratford Edge enrichment programs are for students in grades K-12, and will include general academic advancement for grades K-8, as well as subject and test prep for grades 6-12.
Courses will include:

Reading Fluency
Comprehension
Critical Thinking
Phonics, Writing
Elementary Math
Higher Math and Science
High School Placement Test (HSPT) Prep
SAT/ACT Test Prep
Spanish l/ll
Study Skills
Subject Tutoring
The Stratford Edge is open to all students, including pupils from other schools, and former and current Stratford students. Instruction will begin in January 2014 at the Stratford School, Santa Clara Pomeroy campus. The Stratford Edge is now conducting assessments and accepting applications for enrollment.
Stratford School is an independent private school founded on the belief that education is a significant influence in the life of a child. Our mission is to create a school community that inspires children to realize their full potential, while providing a safe and nurturing school environment. To support our mission, we bring together principals, teachers, and parents who are passionate about education, since 1999. Together, we provide the best possible learning environment for our students.
The Stratford Edge
@ Stratford School
890 Pomeroy Avenue
Santa Clara, CA 95050
(408) 320-4794
tutoring(at)thestratfordedge(dot)com