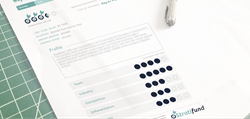 Minneapolis, MN (PRWEB) May 19, 2016
Blending independent research reports, educational materials, and a proprietary rating system, Stratifund (http://www.stratifund.com) arms equity crowdfunding investors with the tools necessary to make informed investment decisions. Stratifund's launch comes on the heels of the launch of Title III of the JOBS act legislation. Effective May 16, 2016, all investors are able to make equity investments in startup companies via online portals. This opens startups to angel investments from the general public—and that has major implications for the growth of early stage businesses.
"Equity crowdfunding is experiencing a rapid rise in popularity, and Stratifund bridges the gap between the everyday investor's desire to participate in startup investing and the resources they need to make informed investments," said Alex Thaler, Stratifund Co-CEO and Co-Founder. "We give each investment a rating based on our proprietary algorithm, and back it up with a user-friendly report that highlights key areas that influence a start-up's position."
Stratifund does not take any funding from the start-up companies it rates, instead relying on nominal subscription fees from investors for unlimited access to deal reports and educational materials. "Our business model allows us to stay completely independent and objective," said Marc Snover, Stratifund Co-CEO and Co-Founder. "We pour an enormous amount of research into every deal report, and we think the pricing structure provides tremendous value to investors. We're not investment advisors; our only goal is to publish independent research that provides as much information as possible in an approachable, convenient platform so everyday investors can make decisions with confidence."
The rise of equity crowdfunding has created a whole new investment arena centered on the everyday investor, and those investors face a learning curve. In addition to ratings and reports, Stratifund provides extensive educational materials to help investors familiarize themselves with equity crowdfunding.
About Stratifund
Stratifund is a Minneapolis-based platform that helps make equity crowdfunding convenient and approachable. Using a proprietary algorithm backed by extensive research, Stratifund offers unbiased rankings, comprehensive deal reports, and educational materials. The impact: Stratifund subscribers compare and evaluate live equity crowdfunding deals to make more informed, time-efficient investments.
# # #
If you would like more information about Stratifund, please contact Alex Thaler at (612) 928-6534 or email at alex(at)stratifund(dot)com.