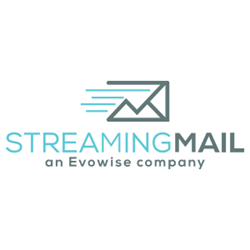 StreamingMail and M247's partnership means better email deliverability and higher level of protection against spam, malware, and other damaging viruses for clients worldwide.
(PRWEB) July 06, 2016
StreamingMail, an email service provider (ESP) that offers detailed statistics, top deliverability, and personalized services to businesses, has partnered with M247, a leading internet service provider (ISP) with green data centers established throughout the UK and Europe to improve global email deliverability for over 120,000 client domains.
"StreamingMail's servers are the main connection point for M247's shared hosting servers around the world. This translates to over 700 control panel servers and over 120,000 domains worldwide which rely on the high availability, anti-spam, and inbox placement offered by StreamingMail," stated Liviu Tanase, StreamingMail CEO.
Security and speed are keys to the viability and success of ESPs and ISPs in 2016. According to Experian, over 60% of companies have experienced a data breach, many of which can be traced back to poor email security practices. Symantec, in the 2016 Internet Security Threat Report, revealed that over half a billion records of exposed identities were lost or stolen through data breaches, also citing email as a significant source. The United States is making strides through measures such as the joint declaration on operative cyber defense cooperation, signed recently, but the task of protecting data still lies firmly with the email and internet service providers. As such, partnerships between companies like StreamingMail and M247 are critical for improving email deliverability, speed, security, and quality, and these next generation service providers rely on the ability to offer constant updates and fast responses when dealing with internet security issues and global content deliverability.
"Security gains greater and greater importance with connectivity growing between people, businesses, and devices. At M247, our job is to make sure our customers' data, which in many cases represents their core business, is protected by the most efficient security systems available. Emails are a vehicle for many important pieces of classified information and that is why we pay so much attention to securing the email services our clients use," stated Paul Pintiliescu, M247 European Director.
About StreamingMail
StreamingMail is an Email Service Provider (ESP) that offers some of the most detailed sets of transactional automation, statistics, and security in creating and delivering email messages for global and regional businesses. With operational offices in both the United States and Europe, StreamingMail ensures high deliverability rates for emails, advanced database security, and personalized services for any platform.
About M247
M247 is a leading internet service provider in Europe and operates three state-of-the-art data centers including locations in Trafford Park in Manchester and Bucharest, Romania. M247 also operates an extensive high-capacity European backbone network spanning Manchester, London, Amsterdam, Frankfurt, Brussels, Paris, Prague, Budapest and Bucharest. M247 works with both large and small clients, and is in charge of some of the world's largest websites.