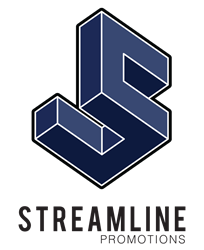 Sportsmen and women have most likely failed more than they've won, but they always get up and keep going.
Bristol, England (PRWEB) May 21, 2015
Streamline Promotions believe that playing sport can dramatically improve an individual's leadership skills. There are striking parallels between those that play or have played sport and business leadership. Fierce competition, coping with pressure, winning by sometimes the smallest of margins, achieving goals and targets, hard work, perseverance and determination are just some of the characteristics that sport prepares a person with, which can seamlessly be transferred into the business world.
About Streamline Promotions: http://www.streamline.gb.com/about-us/
Sportsmen and women have most likely failed more than they've won, but they always get up and keep going. Streamline Promotions believes that in the workplace, this trait creates a great worker who will find a way to win. The firm lists their top five reasons why sports people make great business professionals:

They are achievement orientated
They are resilient
They are strong communicators
They are team orientated
They manage time well
An article on Harvard Business Review found that a very high percentage of top sales performers have played organised sport in school or higher education. The article found a correlation between sports and sales success as top performers are able to handle emotional disappointments, bounce back from losses, and mentally prepare them for the next opportunity to compete.
Sport is outcome-orientated and it's about securing clearly defined results in a competitive environment. Business and especially the sales industry can be described in similar terms. Streamline Promotions outline their observations of the similarities between the top sports professionals and the firm's top sales contractors.
1. Both sport and sales frequently emphasise teamwork in the pursuit of goals
2. Sometimes they even stress collaboration between different teams or businesses
3. Both sport and sales develop and exercise skills that are integral to success
4. At the highest levels of both sport and sales, insight, imagination and the capacity to assess risk and opportunity quickly are qualities that put the great performers ahead of the rest
5. A large number of successful sales contractors enjoy sport and quite a few execute it to a reasonably high level
Streamline Promotions is an exciting marketing agency that helps businesses achieve their objectives through strategic direct sales, marketing and promotional campaigns. The firm works closely with its clients to provide innovative and fun marketing strategies that guarantee high ROI.