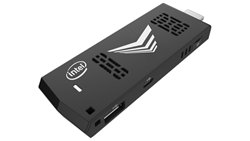 StreamStick changes the way you find and watch content on the TV.
SALT LAKE CITY, UT (PRWEB) July 09, 2015
StreamStash™ announces the development of a new streaming device called StreamStick™; is this the ultimate answer to the growing cord-cutting phenomenon sweeping the nation?
StreamStash, LLC is a Utah-based company dedicated to giving consumers complete control and access to their own entertainment media by using the latest in hardware and software technologies. With StreamStick, StreamStash has set out to design a revolutionary digital entertainment platform, bringing the experience people care about the most right to their fingertips.
Cord-cutters grew by 44 percent in the past four years, with 7.6 million households using high-speed Internet for streaming or downloading videos instead of traditional cable or satellite television.¹ 45.0% of Internet users in the US regularly used a connected TV.² Over 46MM US households currently subscribe to a video on-demand streaming service.³ StreamStick breaks the streaming media barrier that cord-cutters demand by aggregating and organizing all online, home, app, and cloud based media into a simple interface.
StreamStick is teaming up with Intel Corporation by integrating their software onto the Compute Stick, a compact media streaming device that plugs into the HDMI port on a TV. Currently, the device has a fully integrated x86 Intel® Atom Quad-Core Processor running the MS Windows 8.1 Operating System – meaning the device is extremely powerful and like nothing else on the market right now.
StreamStick brings together content from multiple apps, subscriptions, and cloud services all into a single, simple to use experience. All the movies and TV shows found across multiple accounts like Netflix, Amazon, Hulu, and more, are brought together into one place and compared side by side. Play the best content without ever opening an app to search.
Gaming: Play PC or online games using Xbox or Playstation controllers, or stream the game to the TV and play using Steam and their in-home streaming services.
Home Content: Organize photos, videos and personal content into one place from multiple cloud services like Dropbox, Google, and OneDrive.
Music: Access music on any of the major music providers like Pandora, Spotify, or Rdio. The StreamStick mobile app allows for easy access and control over what is playing on the TV.
No need to spend hours shuffling through hundreds of apps and services just to find something to watch. As long as it's on the web, in the cloud, or even on local computers, StreamStick automatically finds it, grabs it and pulls it all together.
The StreamStick team is launching their Kickstarter Campaign, StreamStick: The Future of Streaming TV and Media today July 8th, 2015.
For more information, please send inquiries to: media(at)streamstick(dot)tv or visit our website at http://streamstick.tv
¹EMS ²Diffusion Group ³Nielsen Company