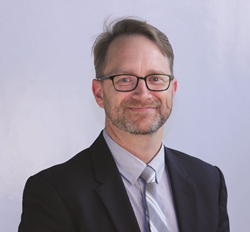 "Colin's expertise enhances our development strategy and expands our service offerings, especially in the areas of mixed use and multi-family planning. We are thrilled that he has joined the Streetsense family."
Bethesda, MD (PRWEB) August 03, 2015
Streetsense, a multidisciplinary design and strategy firm specializing in retail, restaurant, hospitality, and real estate solutions, has appointed Colin Greene, AICP, CNU-A, LEED AP, as a team leader in its Urban Design + Planning Group. With Greene on board, Streetsense is expanding its comprehensive design and planning services to its diverse clientele, including international real estate, public sector, and hospitality clients.
Streetsense is recognized as a top concept development, design, brokerage, and strategy firm, known for its collaborative ideology and unique design development process that allows for a more successful approach to delivering client solutions, integrating market analysis, urban planning, architecture, research, branding, culinary development, and retail strategy to give clients innovative solutions greater than the sum of their parts. Notable Streetsense projects include the upcoming Collection at Chevy Chase, the DC Vibrant Streets Toolkit, as well as influential clients including the DC Mayor's Office, The JBG Companies, The Ritz-Carlton, Starbucks, Chef Mike Isabella, Chipotle, Chef Michael Schlow, and Melia Hotels International.
"Throughout his career, Colin has implemented creative planning and strategic solutions for a wide variety of clients. He is a significant asset to our rapidly growing team and brings great value to our clients," said Bruce Leonard, managing partner at Streetsense. "Colin's expertise enhances our development strategy and expands our service offerings, especially in the areas of mixed use and multi-family planning. We are thrilled that he has joined the Streetsense family."
Colin joins Streetsense with a wealth of design experience within the architecture industry and nearly 25 years of urban planning experience on local, national, and international projects. Throughout his career, he has advocated for sustainable development, smart growth and traditional urbanism. A former principal at HOK and leader of its DC planning studio, Colin provided design direction for HOK's Washington, D.C. office's planning, urban design, and landscape architecture projects. He has designed and managed notable projects, such as the Kentlands Commercial District Master Plan, the Downtown Portsmouth Master Plan and Waterfront Strategy, the H Street NE Revitalization Plan, the Van Ness Vision Framework, and new communities for several private developers.
"I'm extremely excited to be joining Streetsense's passionate and innovative team of experts across many different disciplines," said Colin Greene. "I look forward to Streetsense's collaborative approach and having the opportunity to work with all the various Streetsense teams, from branding to real estate strategy."
About Streetsense®
Streetsense is a multidisciplinary concept, design, and strategy firm specializing in retail, restaurant, hospitality, and real estate solutions. Known and awarded for their collaborative ideology, Streetsense focuses on creating memorable places, distinctive brands, and meaningful experiences. For more information, please visit http://www.streetsense.com or find us on Twitter (@realstreetsense) and Facebook (facebook.com/realstreetsense).