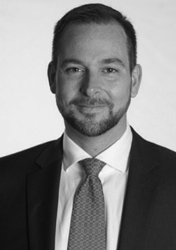 Bethesda, MD (PRWEB) September 09, 2015
Streetsense, an interdisciplinary design and strategy collective serving the retail, hospitality, and real estate industries, has added Todd Combs to its growing team as Executive Leader for Project Direction. In this role, Todd will drive Streetsense's client engagement and delivery strategy, while bridging the gap between its industry experts and creative teams.
"We launched a national search to fill this executive level position, and we were fortunate to find an outstanding individual in the DC area," said Brian Taff, COO at Streetsense. "Todd brings his unique expertise in setting and executing processes and methods to Streetsense, and his role is essential in helping our company further differentiate the way we approach and direct our projects moving forward."
Streetsense is recognized as a top agency across the country, known for its involvement in high-profile projects like the upcoming reinvisioning of the Collection at Chevy Chase and a conceptual effort to reinvent the convenience store, as well as its work with influential clients including JBG, Mike Isabella, Kit & Ace, Michael Schlow and The Ritz-Carlton. Streetsense is well known for creating concepts, developing brands, and transforming environments by leveraging the agency's collective intelligence, integrating market analysis, urban planning, architecture, branding, and retail strategy.
With over 20 years of experience leading diverse project types both nationally and internationally, Todd brings a unique set of expertise to Streetsense. In his previous role, Todd spent 12 years at VOA as the Senior Vice President and DC Director of Operations. Todd graduated with a degree in Architecture from the University of Kentucky.
"I'm thrilled to be a part of the Streetsense team. The energy on the floor here is invigorating and each project is more interesting than the next," said Combs. "I look forward to helping elevate how we do our work together."
About Streetsense® (http://www.streetsense.com)
Streetsense is an interdisciplinary design and strategy collective serving the retail, hospitality, and real estate industries. Known and awarded for their collaborative ideology, Streetsense creates brands people love and places people love to be. For more information, please visit http://www.streetsense.com or find us on Twitter (@realstreetsense) and Facebook (facebook.com/realstreetsense).