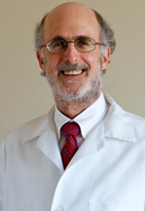 There is strong scientific evidence that meditation, properly practiced, may significantly contribute to preventing cardiovascular disease and promoting well-being. Data indicates that managing your stress is as important as a balanced diet and exercise.
Fairfield, Iowa (PRWEB) February 14, 2014
The United Nations has declared stress to be a global epidemic. The World Health Organization regards stress as the most challenging health problem of our time. Global leaders at Davos recently affirmed, "Stress is a killer." The best antidote for stress and anxiety? According to many leading physicians and health researchers, it's not medication, but meditation.
"More than one out of three people in the U.S. die of cardiovascular disease," says physician, scientist and author Robert Schneider, MD, FACC, a leading authority in mind-body medicine and heart health. "Medical science has shown that stress is a major contributor. Research demonstrates that meditation cannot only reduce stress and cardiovascular disease; it also produces a wide spectrum of added benefits for physical and mental health. There is now sufficient evidence to conclude that for prevention of heart disease and promotion of overall mind-body health, meditation deserves to be included in our modern, daily routine."
Updating physicians and health professionals
Dr. Schneider is currently touring medical schools and hospitals across the U.S. — speaking to doctors, medical scientists and students, and conducting media interviews — spearheading an initiative to update fellow physicians and health professionals about the latest research on mind-body medicine related to cardiovascular disease, and the role of meditation in stress reduction, prevention and treatment. See this short video synopsis of Dr. Schneider's mind-body-heart tour.
"Many doctors and scientists are recognizing that mind-body-heart research has crossed a threshold," says Dr. Schneider. "With the recent publication of the American Heart Association's scientific statement on alternative methods for lowering blood pressure, and the AHA's publication of a long-term clinical trial [1] showing that the Transcendental Meditation® (TM®) technique reduces rates of death, heart attack and stroke by 48% — and with hundreds of other peer-reviewed studies on TM, mindfulness and other meditation practices — there is now strong scientific evidence that meditation, when properly practiced, may significantly contribute to preventing cardiovascular disease and promoting well-being. The data indicates that managing your stress is at least as important as a balanced diet and exercise."
High-profile doctors Mehmet Oz, the Discovery Channel's Dr. Pamela Peeke, and many other physicians are also speaking out these days about the health benefits of meditation and its power as a stress buster. Psychiatrist and bestselling author Norman Rosenthal, formerly a 20-year senior researcher at the National Institutes of Health, has stated, "If TM were a new drug, conferring this many benefits, it would be the biggest-selling, multibillion-dollar drug on the market."
The new paradigm: different mind-body practices produce different effects
To measure the differences between the various types of meditation, scientists are now using many of the same research methods used to compare effects of drugs and other medical therapies.
Brain researchers have compared [2] the EEG or brain wave patterns of mindfulness meditation, the TM technique and other practices. "Meditations do differ in procedure, in patterns of brain blood flow, brain metabolic rate, and EEG signatures," says Dr. Fred Travis, lead author of several such studies [3]. Travis and other researchers have identified three major categories of meditation practices, each with its own neural or brain wave pattern: focused attention (gamma waves), open monitoring or mindfulness (theta waves), and automatic self-transcending, which includes the TM technique (alpha waves and EEG coherence).
Dr. David Orme-Johnson, PhD, who has participated in more than 50 published studies and served as peer-reviewer for the National Institutes of Health, speaks of a new scientific paradigm in the field of meditation research. "We now know from hundreds of studies that different meditation practices produce different effects on anxiety, addiction, depression, and mental and physical health," says Orme-Johnson. "Mindfulness meditation, for one, has shown positive effects on anxiety, and in larger comparative studies [4] the TM technique typically shows an even greater reduction—for both moderate and high anxiety. Recent studies [5] have shown that certain meditation techniques do not improve PTSD symptoms, whereas the TM technique has been found highly effective [6] in this area. There is considerable evidence that TM practice can reduce medical care utilization and costs [7], and reduce mortality [8] from heart disease. Research is not yet available to determine if other meditation techniques will produce these long-term effects on objective measures."
Clearing Up the Confusion
One of Dr. Schneider's aims in meeting with doctors and health researchers across the country is to discuss the latest research findings on different stress-reduction practices. "There is some confusion about the effectiveness of the various meditation techniques on physical and mental health. This is partly because reviews have been done that excluded major studies. For example, some press reports on a recent paper published in JAMA Internal Medicine suggested that the researchers found no clinically proven health benefits from any form of meditation. The JAMA study found that mindfulness meditation might help reduce anxiety and depression. However, that review did not include many of the controlled trials on Transcendental Meditation and anxiety, and excluded the body of research on meditation and physical health." See Evidence Shows Transcendental Meditation Has Real Health Benefits for more details.
Dr. Schneider is Director of the Institute for Natural Medicine and Prevention, and Dr. Travis is Director of the Center for Brain, Consciousness, and Cognition, both at Maharishi University of Management, in Fairfield, Iowa. For more information about his national speaking tour, please contact Ken Chawkin, Media Office, 641-470-1314 or kchawkin(at)mum(dot)edu.
Footnotes:
1. Circulation: Cardiovascular Quality and Outcomes; November 2012; circoutcomes.ahajournals.org/content/early/2012/11/13/CIRCOUTCOMES.112.967406.abstract
2. Phys.org; July 20, 2010; phys.org/news198836667.html
3. Consciousness and Cognition; December 2010; sciencedirect.com/science/article/pii/S1053810010000097
4. Journal of Alternative and Complementary Medicine; Oct 9, 2013; ncbi.nlm.nih.gov/pubmed/24107199
5. Journal of Clinical Psychology; January 2013; ncbi.nlm.nih.gov/pubmed/22930491
6. Journal of Traumatic Stress; April 2013; ncbi.nlm.nih.gov/pubmed/23568415
7. American Journal of Health Promotion; September 12, 2011; ajhpcontents.org/doi/abs/10.4278/0890-1171-14.5.284
8. Circulation; 2009; circ.ahajournals.org/cgi/content/meeting_abstract/120/18_MeetingAbstracts/S461-a