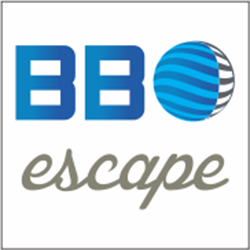 We pick games which are easier to win. Winning gives you confidence and makes you feel good about yourself providing you with the subtle sense of accomplishment.
Ottawa, Ontario (PRWEB) September 17, 2013
It is a highly stressful and competitive environment that we live in today. There is an intense need for outlets that will let all the steam off from the minds of working professionals. BBOEscape.com provides the perfect way for stress management with its large inventory of things to read about, games to play, products to shop for and knowledge to learn. When people looking out for a stress buster visit the 'Play' section of the website, they will instantly get their minds off all things that bug them and get involved with engaging games of different genres. Games which reduce stress need not to be very challenging. Games which are more effective in reducing stress are the games which are easier to win.
Numerous researches and studies that have been conducted observe the effectiveness of games in reducing stress, and they all have come up with the common finding that games indeed lower stress levels considerably. To name one: the 2009's Annual Review of Cybertherapy and Telemedicine included a study which have shown that games reduce stress and depression. The mind starts relaxing as it wanders off to an imaginary world full of fun, a world different from the harshness of real circumstances and stressful situations. Besides relieving stress, games also improve their decision-making skills and provide a distraction from emotional as well as physical pain. "BBOEscape handpicks the best game available online. We pick games which are easier to win. Winning gives you confidence and makes you feel good about yourself, providing you the subtle sense of accomplishment. I am not talking about games which can give you a headache and make you put the whole day in completing it. A game where you lose every single time you play demoralizes and demotivates you while sending you to your stress zone. As studies shown, games do play a vital role in reducing and managing stress," said Harsha P. Deka, CEO & Founder of Myware Solutions Inc.
Games give players the much needed relief from the demands of day to day activities by transporting them to a totally different imaginary place. It works much like movies or books do except that they are more interactive in nature and are hence more effective in relaxing the user as they get more involved considering the user is accomplishing something. There is a plethora of varied kinds of games of different genres so that there is something for everyone. Dress up games are very popular among females. Whereas, there are certain stress relieving games which help you manage stress more effectively compared to others.
About BBOEscape- Myware Solutions Inc.
BBOEscape.com is a disivion of Myware Solutions Inc. BBOescape is all about promoting positivity, relaxation and happiness. It offers various stress management techniques to its visitors in the form of news, games, humor, entertainment, relaxation applications, travel, health and a shop full of curated products. The website promotes a healthy and positive life through these relaxation boosting tools and it is especially apt for stressed out working professionals who can lighten their minds with the techniques mentioned on the website.