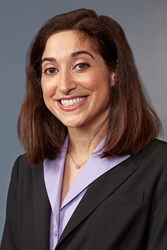 Stress is one of the fastest variables to change in the body, and taking proactive action through yoga, psychotherapy, meditation and potentially acupuncture is not only beneficial, but enjoyable.
Chicago, IL (PRWEB) June 04, 2014
While stress is not a cause of infertility, research has shown that high levels of longstanding stress can significantly impact the ability to conceive during infertility treatment. The positive news is that by decreasing stress, couples can experience higher fertility potential as well as healthier and happier wellbeing.
Dr. Jennifer Hirshfeld-Cytron of Fertility Centers of Illinois and Beth Heller (M.S., R.Y.T.) of Pulling Down the Moon will be discussing the controversial link between stress and infertility and how to take control of your wellbeing in the free webinar Yoga, Meditation, and Conception on June 11th at 7 p.m. CDT.
In the webinar, attendees will learn what yoga is and how it may aid in relaxation and health. Among the topics of discussion will be the types of yoga that are most beneficial for fertility, whether yoga can be done during fertility treatment and whether other yoga practices, including breathing and meditation, have a role in promoting fertility.
"Many couples don't realize how much stress impacts health and fertility potential," explains Dr. Hirshfeld-Cytron. "Stress is one of the fastest variables to change in the body, and taking proactive action through yoga, psychotherapy, meditation and potentially acupuncture is not only beneficial, but enjoyable."
Learn seven facts about stress and infertility or register for the webinar to learn more.
7 Facts About Stress & Infertility
1. Stress does not cause infertility.
Unfortunately, infertility can cause stress. A study in the journal, Human Reproduction, found that 30 percent of women seeking infertility treatment have depression and anxiety.
2. High levels of stress can double the risk of infertility.
A recent scientific study found that women whose enzyme alpha-amylase levels, a stress-related substance, were in the highest third had more than double the risk of infertility .
3. Stress affects the reproductive potential of the male and female body.
Stress can lengthen the amount of time required to become pregnant, negatively impact semen quality, decrease the success of fertility treatment, and cause depression and anxiety.
4. Reducing stress is good for the body and mind.
Taking positive action to reduce stress through mindfulness-based activities has been shown to reduce blood pressure, decrease anxiety, lower depression, enhance a positive mindset, calm the mind, improve sleep, and help overall wellbeing.
5. Consistent stress-reducing activities can aid in pregnancy.
A study from Fertility and Sterility found that women who underwent a 10-week stress management program while undergoing IVF treatment had a 52 percent pregnancy rate compared to a 20 percent pregnancy rate in the control group.
6. Yoga can reduce stress and boost pregnancy.
Yoga has been shown to be effective in the treatment of depression as well as decrease inflammatory response to stress events. During a six-week Yoga for Fertility class at Pulling Down the Moon where participants learned yoga poses specific to reproductive function, breathing and medication instruction and group discussion, participants experienced significantly decreased anxiety as measured by the State-Trait inventory.
7. Psychological treatment can improve emotional symptoms and lower stress.
Receiving support, whether in a group or individual setting with a psychologist, has been shown to be important and effective stress management. Treatment can improve mood, decrease anxiety and depression, and positively impact pregnancy rates during fertility treatment. Mindfulness training programs also give helpful tools for relaxation and increased peace of mind, which can ease the stress of fertility treatment and prove a valuable life skill.
Fertility Centers of Illinois is one of the leading fertility treatment practices in the United States, providing advanced reproductive endocrinology services in the Chicago area for more than 30 years. FCI physicians, embryologists and support staff are stringently chosen based on educational background, medical skills and their ability to collaborate. With a team of 11 nationally and internationally recognized reproductive physicians who treat thousands of patients each year, the practice has earned a reputation for overcoming hard-to-solve fertility issues. FCI is dedicated to medical and clinical excellence and continues to invest in the latest technologies and research. FCI offers a comprehensive range of fertility treatment options including intrauterine insemination, in vitro fertilization, donor egg, gestational carrier, and preimplantation genetic diagnosis, as well as extensive resources to address financial and emotional needs. Fostering a culture for continuous innovation has made FCI home to the annual Midwest Reproductive Symposium which attracts experts in the field of reproductive endocrinology from around the world. FCI has 10 offices conveniently located throughout the Chicagoland area (Buffalo Grove, Chicago/River North, Crystal Lake, Glenview, Highland Park, Hoffman Estates, Lindenhurst, Warrenville, Oakbrook Terrace, and Orland Park). FCI is a member of the Attain Fertility Network which provides discounted fertility treatment programs. For more information visit http://www.fcionline.com.
About Pulling Down the Moon:
Founded in 2002, Pulling Down The Moon Holistic Health is a pioneer Integrative Care provider that works in partnership with medical doctors to treat women's health, family health and health crises through individualized, holistic programs focused on yoga, acupuncture, massage, nutrition counseling, spiritual guidance and more. Together, former fertility patients and co-founders Tamara Quinn and Elisabeth Heller M.S are Registered Yoga Teachers, and authors of the innovative publication "Fully Fertile: A Holistic 12 – Week Plan for Optimal Fertility. Personally understanding the physical, emotional, psychological and spiritual challenges of infertility treatments, their work has been featured in major print and broadcast media outlets including: ABC, Fox, NBC, CW, Chicago Tribune, Chicago Sun Times, MSNBC.com, Conceive Magazine, Yoga Journal, Entrepreneur, US News & World Report and more. For more information visit http://www.pullingdownthemoon.com.