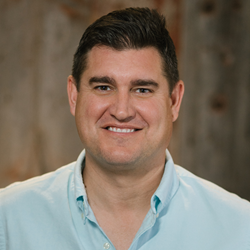 AUSTIN, Texas (PRWEB) September 17, 2018
StructionSite, Inc, a provider of 360 photos and video documentation for the construction industry, is proud to announce and welcome Chris Jervey as the Director, Enterprise Sales and Customer Success. Jervey will be responsible for enterprise level clientele as well as ensuring success in implementing, and maintaining StructionSite.
Jervey joins StructionSite experienced in collaborating with the largest AEC Industry firms in the country, helping those firms achieve better synergy in their everyday processes through the use of technology. Through his 20 years of experience in construction project management, and sales and business development, Jervey's vast experience deepening relationships with clientele provides value to enhance StructionSite's company direction.
"I am excited to be joining the StructionSite team to help catapult them forward in the industry," said Chris. "I'm looking forward to continue to serve the AEC industry space working with a technology that has a wide breadth of benefit to users."
Matt Daly, StructionSite CEO states, "We are excited to welcome Chris Jervey to the StructionSite team. His addition will help tighten our focus on our relationships with our customer base, and broaden our reach through his wealth of industry knowledge."
About StructionSite
Contractors love StructionSite because they can 'walk the job,' even from the office. Owners love StructionSite for the transparency and professional offline handover deliverable. Our newest platform enhancement, VideoWalk™, allows the user to walk around a job site, non-stop, while recording 360 videos. Once uploaded, StructionSite will automatically track and stitch a path onto a floor plan, allowing a project team to visit any location along that path as if you had stopped and taken a 360 photo. StructionSite is the #1 reality capture platform for Construction teams to improve processes, know when work is ready, and collaborate quicker.
http://www.structionsite.com