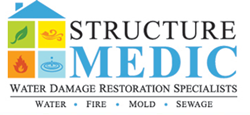 Our disaster team was able to clean and remedy the issue for Cumberland in time for the gala to be a success.
Atlanta, Georgia (PRWEB) March 24, 2015
The month of February brought frigid temperatures and winter storms to Atlanta, leaving many children out of school for over a week. Atlanta water damage team StructureMEDIC prepared their emergency response vehicles as temperatures hovered around freezing.
In the middle of the deep freeze, Cumberland Academy of Georgia was scheduled to hold its "Boots and Bandana Ball" themed fundraiser. A school that specializes in the needs of children with high-functioning Autism, Asperger's, LD, ADD, and ADHD, Cumberland hosts an annual gala as its single fundraising event each year to support the school's continued operation. The night before the 2015 gala, temperatures had barely reached 25 degrees. Cumberland's headmaster Debbi Scarborough was leaving the school for the night when she heard running water. Upon re-entering, she observed over 25 percent of the school was submerged in water.
"The school was flooded. We had nine rooms and a hallway under nearly a foot of water," said Debbi Scarborough, co-founder of Cumberland Academy of Georgia. "I thought we would have to cancel the gala."
StructureMEDIC's water damage team worked fast to dry out the school. By removing moldings and replacing carpeting to prevent mold and mildew, they ensured a safe environment for students to return. The team installed dryers that ran through the weekend, assuring each room was restored, deodorized and sanitized before students returned.
On the night of the gala, nearly 200 people gathered to celebrate the accomplishments of Cumberland students. While enjoying music and casino games, guests helped raise funds to directly benefit Cumberland's annual operation costs. The success of the event curtailed any lingering effects from the water damage, which filled the school less than 24 hours earlier. With fans turned off for a few hours and some areas sectioned off, very few guests knew of the proceeding night's emergency.
"A typical cleanup for water damage can take three to five days. Cumberland had less than 24 hours before the annual gala when the school became flooded," said Stephen Elliott, owner of StructureMEDIC. "Our disaster team was able to clean and remedy the issue for Cumberland in time for the gala to be a success."
StructureMEDIC goes beyond repairing damage by providing full disaster remediation services. The water damage team is fully equipped with professional dehumidification units, fans, extractors and state-of-the-art safety equipment to dry out carpeting, flooring and walls. Meanwhile, a full-time plumber identifies and repairs the cause of damage. Depending on the extent of the damage, StructureMEDIC will remove and replace ruined carpeting and padding as well as damaged drywall in walls and ceilings.
About StructureMEDIC
StructureMEDIC is one of the most experienced water damage restoration teams in the state of Georgia. The dedicated crew is on call 24 hours a day, 7 days a week and provides the following services: water damage cleanup, fire damage restoration, smoke and soot cleanup, de-humidification, mold removal, claims inventory service, sewage backup repair, HVAC/air duct cleaning, deodorization, and bio hazard cleaning. If recent weather has caused water, mold, smoke, or fire damage to your home or business, call StructureMEDIC's team at 404-934-5967. You can also visit them at http://www.structuremedic.com for additional information.