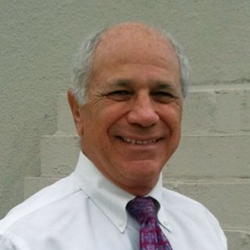 Serving on this council will allow me to offer my ideas to further tax policy and administration.
San Diego, CA (PRWEB) June 22, 2016
Stuart M. Hurwitz, an analytical attorney specializing in tax, audit and procedural and business issues at state and federal levels, was recently appointed to the Internal Revenue Service Advisory Council (IRSAC) for a three-year term. The IRSAC advises the Commissioner of the IRS on matters relating to the administration of the federal tax system.
"I've always been a do-gooder and enjoy donating my time and efforts to further something that benefits people," said Hurwitz, who is also a member, and former chair, of the Taxation Section of the State Bar Association of California. "Serving on this council will allow me to offer my ideas to further tax policy and administration."
Hurwitz, who was named as a "Super Tax Lawyer" in California in the July/August 2009, June 2010 and the 2012 editions of Super Lawyers, Corporate Counsel Edition, was assigned to the Large Business and International subcommittee of the IRSAC. The subcommittee discusses issues relating to that segment of the business community and proposes suggestions from the perspective of a "private tax practitioner."
Hurwitz has authored and co-authored numerous tax-related papers, including "Funding the Internal Revenue Service as an 'Off-Budget' Agency," which was presented on behalf of the Taxation Section of the State Bar of California to the Assistant Secretary of the Treasury for Tax Policy, the IRS, and the legal staffs of the House Ways and Means Committee and the Senate Finance Committee. Additionally, in 2014, he was named by the San Diego Union-Tribune as one of the city's best tax attorneys.
About Stuart M. Hurwitz, A Professional Law Corporation, CPA & Law Offices
Stuart M. Hurwitz is a provider of legal and tax services to over 800 clients, many from foreign countries, ranging from individual taxpayers, partnerships, trusts and estates, pension plans, small corporations and limited liability companies to billion dollar multi-national corporations. He is certified as a Tax Specialist by the State Bar of California. Services provided by CPA & Law Offices include tax planning, audits (IRS, FTB, SBE, EDD), tax preparation, tax appeals, tax opinions, expert witness testimony, United States Tax Court, estate planning and more. For more information, please call (619) 574-1040, or visit http://www.cpaandlawoffices.com. The office is located at 3585 Fourth Avenue, San Diego, CA 92103.
About the NALA™
The NALA offers small and medium-sized businesses effective ways to reach customers through new media. As a single-agency source, the NALA helps businesses flourish in their local community. The NALA's mission is to promote a business' relevant and newsworthy events and achievements, both online and through traditional media. For media inquiries, please call 805.650.6121, ext. 361.