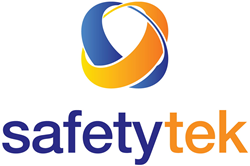 SafetyTek is designed to help protect technology businesses from such data breaches," said Dwight Stuckey, founder and co-owner of Stuckey & Company.
LAKE ST. LOUIS, MO (PRWEB) March 08, 2016
Stuckey & Company has added Data Breach to its SafetyTek Insurance Program, a technology insurance program for software, internet and computer consulting companies. In addition, Stuckey has updated its online rating system to include the new coverage.
SafetyTek now offers Technology and Internet Errors and Omissions Liability, Electronic Media Activities, Network Operations Security and Data Breach to help protect technology professionals against liability exposures resulting from allegations of negligence. The policy can also include Stuckey & Company's exclusive SafetyTek Endorsements that include: Expanded Covered Services, Innocent Insured, Contractual Liability, Defense Costs Outside the Limit and First Dollar Defense.
"Data Breach includes the failure by the insured or their independent contractor to properly handle or destroy Personal Information such as social security numbers, medical information, drivers license numbers, credit card information or other non-public information." said Dwight Stuckey. "These are important coverage areas due to privacy regulations such as HIPPA, Gramm-Leach-Bliley Act and the California Security Breach Notification Act."
Through its network of appointed independent agents, Stuckey offers SafetyTek to technology related businesses, typically under $25 million in revenues, which provide software consulting and development, computer network services, hardware and software sales, technology training, web development, internet services, telecommunications, IT staffing and other specialty services.
Stuckey's appointed agents can provide their customers with pricing information and quote proposals for SafetyTek and other products in Stuckey's suite of insurance offerings through its online rating system. In addition to SafetyTek, the rating system supports insurance products for miscellaneous professional liability and architects and engineers' professional liability.
"A company must defend itself against even a meritless E&O lawsuit. This can have a financially devastating impact on their bottom line. SafetyTek is designed to help protect technology businesses from such a events," said Dwight Stuckey, founder and co-owner of Stuckey & Company. "Our updated rating platform offers agents an efficient way to deliver contract specific coverage to their clients in real time."
Stuckey & Company has in-house authority to quote and issue SafetyTek coverage for businesses with up to $25 million in revenue. Coverage is available in all states, except Alaska and Hawaii.
About Stuckey & Company
Stuckey & Company is a specialty insurance provider based in Lake St. Louis, Missouri. For 25 years, Stuckey has offered commercial, professional and personal lines of insurance. More than 8,500 Stuckey-appointed independent agents have the knowledge and experience in working with specific coverages not typically covered under standard policies. The experts at Stuckey work with these independent insurance agents to ensure each client receives the coverage they need to keep their corporate or personal assets safe. Stuckey manages 10 specialty insurance programs and offers 1x5 service—accounts received in the office by 1 p.m. CST will receive a response by 5 p.m. the same business day.