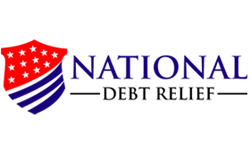 It's no wonder that we are seeing millennial's delaying starting families, making car purchases and buying homes," says Paul Ritz, a National Debt Relief spokesperson. Ritz continues "National Debt Relief can help by putting students on the right path.
New York, NY (PRWEB) April 29, 2014
National Debt Relief is proud to announce the launch of its student loan consolidation programs. With tuition costs rising at double or even triple the rate of inflation and millions of students feeling the pinch of unsustainable debt burdens, National Debt Relief anticipates that its student loan services will provide welcome relief for borrowers who need it most.
The need for student loan consolidation services is on the rise, and nearly 40 million Americans hold student debt. The population with student loans is actually greater than the entire population of Canada, Poland, North Korea, Australia and more than 200 other countries. It's also about four times greater than the population of Sweden. Since 1999, student debt has increased more than 500 percent. Unfortunately, average salaries for young people have not. In fact, since 2000, the average salary for young people has decreased by 10 percent.
"It's no wonder that we are seeing millennial's delaying starting families, making car purchases and buying homes," says Paul Ritz, a National Debt Relief spokesperson. Ritz continues "National Debt Relief can help by putting students on the right path towards financial peace of mind."
National Debt Relief's student loan consolidation program begins with a thorough evaluation of each client's situation, including their educational background, prior and current work history, current financial profile and loan burden. Using key input like the client's long-term employment goals and financial needs, National Debt Relief's seasoned student loan counselors craft a loan consolidation program that balances these concerns while mitigating the potential long-term damage of student loan debt.
Unlike many other student loan consolidation services, National Debt Relief's program assists borrowers at every step of the process. After recommending a student loan relief plan that fits his or her needs, the company provides full document preparation support for each client. Next, the company drafts the client's funds into an escrow account that remains under his or her control and begins working with lenders to consolidate each debt into a more manageable payment plan.
One of the most compelling aspects of National Debt Relief's student loan consolidation program is that the customer is not charged any upfront fees. Although the company's seasoned student debt counselors are adept at recommending and securing approval for plans that significantly reduce clients' student debts, National Debt Relief never collects from clients who aren't approved for a student loan consolidation program by the Department of Education (DOE).
National Debt Relief clients are never required to pay monthly maintenance fees or upfront fees to enter into a student debt consolidation program. All National Debt Relief student loan consolidation fees are assessed and collected on a one-time basis. By contrast, many of the company's competitors charge initiation and maintenance fees for student-debt and general-debt clients.
Under the auspices of its student debt consolidation program, National Debt Relief offers access to several different repayment plans. For graduates who begin their careers with limited salaries and little in the way of savings, graduated repayment plans provide low initial payments that increase at manageable increments over time. Similarly, income-based repayment plans adjust upwards or downwards in accordance with the borrower's income.
Meanwhile, graduates who have debt burdens of more than $30,000 enjoy access to extended repayment plans that stretch out the process over two and a half decades while reducing the size of each monthly payment. Other plans are available as well.
Separately, National Debt Relief also provides educational services and guidance for students who struggle with federally subsidized or guaranteed loans. Although the company is prohibited by federal law from playing an active role in the consolidation of these debts, thousands of student clients have found its guidance to be invaluable.
About National Debt Relief
Since 2009, New York-based National Debt Relief has offered a wide range of debt relief and debt reduction services for American consumers. The company's targeted debt consolidation and relief programs have reduced debt and created sustainable financial plans for people from all walks of life. National Debt Relief evaluates the individual needs of each of its clients and provides tailored solutions that closely fit their objectives.
Unlike some other debt relief providers, National Debt Relief happily works with borrowers who have relatively low levels of outstanding debt and subpar credit scores. The company's seasoned debt counselors negotiate with creditors to reduce unsecured debts like credit card bills, medical expenses, business loans and personal lines of credit. National Debt Relief also helps some customers with repossessions tied to certain secured debts.
As a comprehensive source of helpful information about personal finance matters like credit management, long-term planning and debt, National Debt Relief provides access to regularly updated articles and primers on these matters. The company's homepage also features up-to-date information about all of its debt relief services and their most commonly used alternatives. This material is accessible to current and prospective clients as well as website visitors.
To learn more about National Debt Relief and its services, visit http://www.nationaldebtrelief.com/student-loan-consolidation/ and peruse its public sections or fill out the contact form to receive a personalized response. To consult with a trained debt counselor about the company's debt reduction techniques and results, call 888-275-4499.