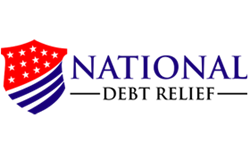 40 million Americans [who] has at least one outstanding student loan account
Philadelphia, PA (PRWEB) November 13, 2014
National Debt Relief recently shared in an article published November 5, 2014 how student loans could be affecting the country's economy. The article titled "Does Student Loan Debt Threaten Our Country's Future?" talks about how the student loans has become a national problem in the past few decades.
The article starts off by explaining that the days of working through college and graduating debt free are long gone. At least it is for the majority of students loan borrowers. The rising cost of tuition , room and board, school books and other miscellaneous expenses makes college a more expensive affair than ever before.
The article points out that there are about 40 million Americans who has at least one outstanding student loan account under their name. This usually leads these people to make repayments on five-figure debts. And these borrowers are usually making the payments on the student loans for at least ten years.
One reason for the increase in student loan debt is that the cost of higher education rose much more rapidly than the overall cost of living and wage compensation. It was on the rise even during the Great Recession where mortgage loans, car loans and even credit card debt took a downward slope. But during these times, the student loan kept on increasing.
The article also shares that the educational system suffered a harsh blow when legislators attempted to preserve state college budgets. However, many of them couldn't, and the defunding resulted in raised tuition. This lead to an increase as well in the amount of student loans being taken out by the students.
To read the article, click this link: http://www.nationaldebtrelief.com/student-loan-debt-threaten-countrys-future/