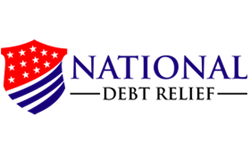 there are private lenders offering as low as 4.75% [interest rate]
Los Angeles-Long Beach, CA (PRWEB) September 26, 2014
National Debt Relief shares in a recent article published September 24, 2014 how student loan borrowers can weigh between federal loan consolidation and private loan consolidation. The article titled "Should You Refinance Your Federal Student Loans Into A Private Loan?" dissects the pros and cons of converting a borrower's federal student loans into a private loan consolidation.
The article starts off by pointing out that there are a good number of student loan borrowers who are seriously thinking about consolidating all their student loans including their federal loans into a private loan consolidation. The reason for this is that there are private lenders offering as low as 4.75% for borrowers who has a good credit score, long-term employment and if they have a checking account at the bank. There are also some private institutions offering variable rate loans as low as 2.31%.
This low interest rate is a great come on for college debt borrowers who are stuck in interest rates ranging from 6.41% to as high as 8.5%. The reduction in the interest rate would essentially mean a decrease in the amount of monthly repayment amount. This will free up some dollars in the budget that can go to other financial needs.
But the article cautions student loan borrowers with federal student loan who are thinking of consolidating all their student loans, federal loans included into a private loan consolidation. Doing so may reduce the interest rate but prevent the borrower from taking advantage of some federal loan benefits.
The article explains that federal student loans have more repayment plan options compared to private student loans. More than the standard repayment amount where the loan will be paid in as short as 10 years, there are also repayment plans where their income are considered in computing the repayment amount.
Income based repayment, one of the most popular repayment amounts will compute the monthly payment at 15% of the borrower's discretionary income. And the loan will be forgiven after 25 years of repayment. To read the rest of the article, click on this link: [http://www.nationaldebtrelief.com/refinance-federal-student-loans-private-loan/