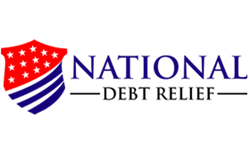 10% of recent borrowers defaulted on student loan accounts within two years of graduation
Los Angeles-Long Beach, CA (PRWEB) August 15, 2014
National Debt Relief recently shared in an article published last August 13, 2014 some myths and fact about student loans. The article titled "Untruths And Downright Lies About Student Loan Debt" explains some of the most common misconceptions about student loans to help borrowers who are about to enter repayment or are already making payments.
The article starts off by explaining how student loan debt has become one of America's most serious financial and economic problems. Having more than $1 trillion in debt, it has taken over credit card and auto loan industry in terms of total debt. Borrowers are also having a hard time in meeting repayment that 10% of recent borrowers defaulted on student loan accounts within two years of graduation and ne in seven went into default within the first three years of required payments.
The article starts off by claiming that declaring bankruptcy just to discharge student loans is a myth. There are some student loan borrowers who are thinking of filing for bankruptcy just to get rid of college debt but it is close to impossible to do this. One reason is that majority of the student loans are federal types meaning it is the government, through taxpayer's money, lending the money.
The article also points out that student loans being forgiven is a fact. More than being included in some of the federal student loan repayment plans, there are a few profession that can offer loan forgiveness. One of which is working at a non-profit organization or taking up a teaching job and practicing in specific locations.
President Obama signing a bill that forgives and erases all student loans is a myth. The article explains that taking out over $1 trillion is almost equivalent to 33% of the federal budget. This means that in enable to get back that amount, there could be tax hikes or budget cuts in other areas of government service.
The article also explains that there is truth to the possibility of better repayment options especially for federal student loans. More than the standard repayment plan, there are six more repayment plans to choose from. There are even plans that takes into consideration the income of the borrower in calculating for the monthly payment amount.
To read the rest of the article, click on this link: http://www.nationaldebtrelief.com/untruths-downright-lies-debt-consolidation/.