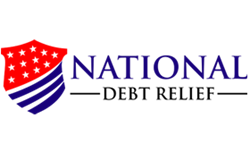 a starting salary is just that – the lowest salary they will probably ever earn
Miami, FL (PRWEB) December 30, 2014
National Debt Relief recently shared in an article published December 25, 2014 how student loan borrowers can meet repayment without having to live off on bare minimum. The article titled "How To Pay Off Your Student Loans Without Having To Live On Mac & Cheese " talks about some tips to help make student loan repayment as easy as possible.
The article shares that a lot of borrowers are really bent on paying back their student loans. But one of the early stumbling blocks that they face is never having enough money to make the payments while maintaining a decent lifestyle. These student loan borrowers are slowly figuring out that a starting salary is just that – the lowest salary they will probably ever earn.
Having a clear understanding of the repayment options can help borrowers manage their student loans better. This is more helpful with federal student loans because borrowers have multiple repayment plans to choose from. Each of the plans have unique advantages that they can use depending on their annual income.
The article also points out the importance of being organized with the student loans. Borrowers will have a hard time repaying the loans if all the details are incomplete. The payment amount is not the only thing borrowers need to keep in mind. The interest rate and pay off date are just some of the details that needs to be organized.
One of the commonly overlooked aspect of financial security is building up an emergency fund especially for fresh graduates. This is because the focus and concentration are all on meeting their student loan repayment. The article shares that it might be beneficial to make the minimum payments to simultaneously build up an emergency fund.
Another tip in repaying student loans is to automate the payment. It prevents sending the payment late with borrowers only worrying about the funds on the account. There are also some borrowers that offers reduction on interest rates because they are assured of a monthly payment. To read the article, click this link: [http://www.nationaldebtrelief.com/pay-off-student-loans-without-live-mac-cheese/