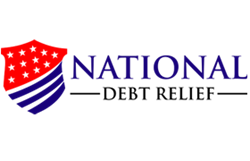 consumers are lending the money to consumers
Miami, FL (PRWEB) July 28, 2014
National Debt Relief shared in a recent article published last July 26, 2014 how the peer-to peer-lender based Social Financing Inc or SoFi works. The article titled "When It Comes to Student Loans There's A New Player in Town" explains the mechanics of SoFi and how student loan debt borrowers qualify for their assistance.
The article starts off by highlighting the fact that the Student Loan Marketing Association or Sallie Mae has been the longest and widely known lender of student loans. At present, it is servicing over $180.4 billion in debt for more than 10 million people. But student loan borrowers are getting to know of a new lender.
Social Financing Inc or SoFi is one perfect example of a peer-to-peer lender. This basically means that consumers are lending the money to consumers. SoFi as founded by Stanford University graduate Mike Cagney and has now issued more than $500 million in loans to more than 5000 members.
The article explains that the community-based SoFi is able to offer loans to borrowers who wish to consolidate multiple student loans. They are also able to give borrowers some unique benefits like career coaching, entrepreneurship support and even protection against unemployment.
But SoFi screens the borrowers very well and looks for qualified debtors. The company only provides loans to borrowers in their early 30s with a high FICO score. The article further adds that SoFi puts a premium on borrowers with high incomes and cash flow. There are borrowers in these criteria that does not meets certain requirements to get a loan from big lenders.
As SoFi is able to consolidate both federal and private student loans, the article shares how most people advise against this practice. The main reason of which is losing out on the many advantages of a federal student loan. One of the biggest benefit a student loan borrower would lose once private and federal loans are consolidated are the various repayment options available with federally backed loans.
To read the rest of the article, click on this link: http://www.nationaldebtrelief.com/comes-student-loans-theres-new-player-town/.