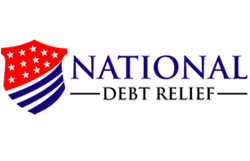 understand the repayment options available especially for the federal student loans
Dallas, TX (PRWEB) November 08, 2014
National Debt Relief recently explained in an article published November 5, 2014 how the student loan borrowers are nearly facing repayment as the grace period is almost up. The article titled "Hey, Recent Graduate. The Grace Period On Your Student Loans Is Over And It's Time To Pay Up" talks about what graduates can do as they approach their student debt repayment.
The article starts off by explaining how student loan borrowers might have a hard time listing down all their student loans. This is because if they have been taking out student loans all throughout college, all these could amount to multiple loan accounts.The good news is that students can log in with student ID at the National Student Loan Data System (NSLDS) website.
The site can let the borrowers know the date the funds were disbursed, the amount they borrowed on each loan, the amount that is due and the type of loan. This is helpful especially as the mandatory grace period of six months is about to end and the federal government will start the collection process on the loans.
For those that are not so fortunate to land a job, they can look into deferment or forbearance to help them put off their payments on their loans. Deferment is more ideal as it can honor the subsidy on a Direct Subsidized Loan, a Federal Perkins Loan, and/or a Subsidized Stafford Loan. Forbearance on the other hand will continue to assess interest payments on the student loans.
The next thing is to understand the repayment options available especially for the federal student loans. The article points out that by not nominating a repayment plan, the borrower is automatically enrolled in a Standard Repayment Plan. But more than this, there are six more repayment plans where some even considers the income of the borrower to determine the payment amount.
The article also reminds borrowers that they can consider loan consolidation to help them manage their repayments more easily. To read the article, click on this link: http://www.nationaldebtrelief.com/hey-recent-graduate-grace-period-student-loans-time-pay/