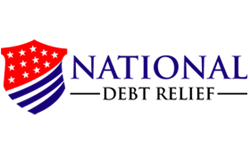 Enrollment in graduate schools is going down, [but] the number of applications are going up.
New York, NY (PRWEB) December 06, 2014
In an article published December 3, 2014, National Debt Relief recently shared how post-graduate students are feeling the burden of student loans as they pursue higher education. The article titled "Paying For Grad School With Student Loans Is A Whole Different Ballgame" talks about how students pursuing advanced degrees are dealing with the cost of attendance.
The article starts off by pointing out an interesting detail about post-graduate studies. It explains that while enrollment in graduate schools is going down, the number of applications are going up. Another way of looking at it is that there was about a 1.7% drop in graduate school enrollment for first-time students but a 4.3% increase in graduate school applicants.
One of the reasons for this is that there are fewer schools that offers funding for post-graduate students.This is one of the reasons why those that got accepted chose to not enroll because they didn't receive any funding. In some cases, student loan debt has grown to the point where many students are deciding not to go to grad school and risk the chance of running up their student debts even further.
As students choose not to go ahead with their graduate studies because of the financial burden, there are a lot of employers that prefer people with graduate degrees.The article explains that there are essentially two reasons for this - one is that these people will have specialized knowledge and skills and these employees also show a great level of dedication for sticking to their graduate studies.
One of the biggest challenges for post-graduate students who racked up big student loans is when repayment comes. College graduates might be able to stick with a Standard Repayment plan but as they progress to graduate studies and add a considerable amount to their student loans, several federal repayment plans may make much more sense.
There are repayment plans that take into consideration the income of the borrower when calculating the monthly payment on the loan. Borrowers just need to make sure that they submit proof of income on time to stay in the program. Otherwise, they get automatically enrolled in a 10-year Standard Repayment plan. To read the article, click this link: http://www.nationaldebtrelief.com/paying-grad-school-student-loans-whole-different-ballgame/