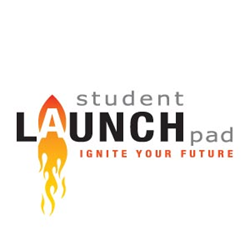 Understanding where you want to go to college is as much about understanding who you are.
Atlanta, GA (PRWEB) February 18, 2015
Many high school juniors are planning campus tours for this Spring, seeking out the college that is best for them. Meanwhile, seniors are beginning to receive acceptance letters to their dream colleges. The difficult process of getting into college is done. For graduates of the Student Launch Pad program, 86% are accepted to at least one of their top three college choices. Now comes the college decision crunch time when seniors make the decision of which college to attend in the Fall.
The question that both groups of students want answered is how to know which college to attend. With hundreds of colleges to choose from, it is often difficult for students to navigate where they are best suited. Student Launch Pad helps students make the tricky decision of choosing which college is right for them.
Student Launch Pad has found that the following five questions guide students in deciding which college is their best fit:
1. Where do you want to live the next four years?
2. What campus feel do you want?
3. What are you looking for academically?
4. What is the cost?
5. What activities do you want on campus?
On how to best answer these questions, Student Launch Pad's founder, Stephanie Shackelford, says, "Understanding where you want to go to college is as much about understanding who you are."
Student Launch Pad designs its programs around this concept so as students complete assessment tests, exercises, and coaching sessions, they discover what they want out of a college experience. By identifying their strengths, passions, and career interests, students are equipped to apply and gain acceptance to their dream college.
Student Launch Pad is currently accepting enrollments for its 9-week online college application course, which is an excellent way for high school juniors to jumpstart the college application process. For more information on Student Launch Pad's programs, visit StudentLaunchPad.com or call 866-678-3609.
Student Launch Pad coaches high school and early college students to make the best decisions for their future based on the intersection of their strengths and passions. Through our one-on-one or online coaching programs, students are accepted to their dream colleges, choose their best major, and find their ideal careers. Student Launch Pad's sister company, Career Flight Plan, offers career coaching for college seniors, recent graduates, and working professionals. Through one-on-one coaching programs, clients develop a flight plan to navigate their best possible career future.