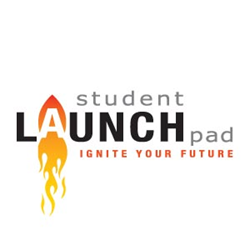 "Our online program is not only extremely affordable but also offers flexibility for students' schedules, while delivering the same high quality results as our one-on-one programs."
Atlanta, GA (PRWEB) January 28, 2015
Student Launch Pad announces the launch of a fully online version of its executive-type coaching program for high school and college students. The online program is now live and available to any student seeking acceptance to their dream colleges, guidance on selecting their best major, and help finding their ideal careers.
Student Launch Pad's founder, Stephanie Shackelford, says, "Our online program is not only extremely affordable but also offers flexibility for students' schedules, while delivering the same high quality results as our one-on-one programs."
At its founding, Student Launch Pad solely offered one-on-one coaching programs for students seeking guidance on their futures. To expand its reach to students around the country, Student Launch Pad developed an online curriculum and piloted an online version of its coaching programs with schools and organizations this past year. Survey data indicated very positive results, and the online format offered organizations and school systems a platform that was scalable and affordable for large numbers of students. This online coaching program is live as of the first of this year.
The online coaching program includes enrollment in Student Launch Pad's six-week interactive online learning course. Each student is assigned a personal online coach who provides weekly communication, compiles assessment results, offers feedback, and tracks student progress. Enrollment also includes full access to Student Launch Pad's online learning system, where all of the curriculum, assessment tests, activities, exercises, videos, and resources are housed.
As a part of the program, students complete five assessment tests to discover their strengths, personality, and career interests, and they participate in small group discussion forums each week with other students and their coach. A Student Launch Pad coach leads weekly webinars to provide further explanation and application of topics, including exposure to various career fields as well as personalized coaching to the students. The program culminates with a digital creation of 50-plus page personalized portfolio comprised of course materials, students' assessment results, and reflection exercises.
For more information on Student Launch Pad's program, visit StudentLaunchPad.com or call 866-678-3609.
Student Launch Pad coaches high school and early college students to make the best decisions for their future based on the intersection of their strengths and passions. Through our one-on-one or online coaching programs, students are accepted to their dream colleges, choose their best major, and find their ideal careers. Student Launch Pad's sister company, Career Flight Plan, offers career coaching for college seniors, recent graduates, and working professionals. Through one-on-one coaching programs, clients develop a flight plan to navigate their best possible career future.