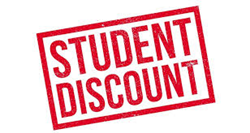 We want to encourage students to pursue careers in manufacturing and this is a way we can help.
ATLANTA (PRWEB) September 25, 2019
The Georgia Manufacturing Alliance (GMA) is offering students discounted registration to the 5th annual Georgia Manufacturing Summit on Oct. 9 at the Cobb Galleria. The 2019 Georgia Manufacturing Summit is expected to attract over 1,000 industry professionals from across the Southeast to discuss the issues most important to Georgia manufacturers. Students will have the unique opportunity to network with industry leaders and learn from top-level manufacturing experts and keynote speakers.
Werhner Washington, plant manager for the Procter and Gamble plant in Albany, Ga., and Kia Motors Chief Operating Officer Stuart Countess will be the keynote speakers for the summit. In addition to the keynote presentations, this event will have over 30 of the top industry leaders provide educational workshops to discuss Disruptive Technologies, Financial Perspectives, International Manufacturing, Sales & Marketing, Supply Chain Trends and Workforce Development.
Individual registration is $125 but students with valid full-time high school, technical school or college IDs may register for $50. To learn more and to register: http://www.GeorgiaManufacturingSummit.com
"We want to encourage students to pursue a career in manufacturing," said Jason Moss, CEO of GMA. "While the summit is not a job fair, it's a great opportunity for students to see the multitude of career options that manufacturing offers. Georgia is the number one place to do business for the sixth consecutive year and the people in manufacturing are a large part of that."
About the Georgia Manufacturing Alliance:
The Georgia Manufacturing Summit is a tradeshow produced by the Georgia Manufacturing Alliance (GMA). Membership in the Alliance is not required to attend the Summit. GMA is a membership-based industry organization founded in 2008 to support Georgia's manufacturing community. GMA provides monthly plant tours, educational sessions, tradeshows, and unique networking opportunities designed to help make profitable business connections for its members. The Georgia Manufacturing Directory, Georgia Manufacturing Summit, Georgia Manufacturing Calendar, and BuyFromGeorgia.com are additional resources produced by GMA. To learn more about the organization, membership, and upcoming events, please call 770-338-0051 or visit their website http://www.GeorgiaManufacturingAlliance.com.