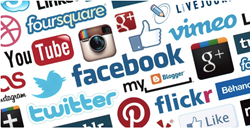 The rise in mobile usage and the expansion of social media has opened the door for marketers to (inexpensively) reach their audience through new methods of engagement.
Austin, TX (PRWEB) May 22, 2014
Advertising to the college demographic is an ongoing and often overwhelming process, and while traditional media has always been embraced by small business owners as the backbone of most promotional campaigns, the rise in mobile usage and the expansion of social media has opened the door for marketers to (inexpensively) reach their audience through new methods of engagement.
Here Study Breaks presents business owners with proven strategies for using popular social media platforms to engage college students.
Snapchat
DMR reports that 77 percent of college students use Snapchat daily. Fortunately, for business owners targeting the college demographic, Snapchat itself has implemented structural changes that support mass marketing. One excellent example of Snapchat marketing excellence comes from the frozen yogurt chain 16 Handles. Customers were asked to "snap" a picture of their purchase to the 16 Handles account, and in return, they would receive a discount coupon, which they could use at point of sale. The discount was sent using Snapchat, and users found out how much of a discount they received (ranging from 15 to 100 percent) only once the snap had been opened and shown to the cashier at the time of purchase.
This was effective not only for connecting students with the business on the platform itself, but it also had the added benefit of bringing them in to the store to make a purchase in order to redeem their discount.
Instagram
Businesses can use Instagram hashtags to create contests by tagging their pictures. Sony has used photo contests in a few of their most popular social media campaigns. After the success of their #SonyX picture contest, they decided to try it again with #Sonylove. During #Sonylove, Sony asked people to first follow them on Instagram and then post pictures of anything that represents "love." One person at random was chosen every day to win a $50 Sony gift card. Sony's contest is an example of how to leverage a contest in order to add more Instagram followers while also increasing one's current followers' engagement with the brand.
Facebook
Facebook is generally known as the largest and most mainstream social media outlet. Because of its audience size and familiarity, Facebook contests are arguably the most engaging form of social media marketing that a small business can attempt.
There are three main strategies when creating a Facebook contest:
1. One can ask for contact details, requiring participants to enter their email address, name, phone number, etc. to enter.
2. One can require contact details and user-generated content that requires users to submit original photos, videos and text to enter.
3. And finally, one can request contact details and friend referrals that require participants to refer "X" number of friends to the contest for their entry to be considered (It's also important to be sure to "like-gate" the contest—making it mandatory for participants to "like" one's Facebook fan page to participate—and to convert new "likes" into entries in one's email database.)
It's also important to note that Facebook's audience size means that one will need to fight through considerable noise in order to create a promotional splash. One effective way to get students' attention and stand out is by to give away prizes that raise one's brand value with students.
Twitter
Twitter is unique in the sense that its communicational interface allows marketers to engage with their audience in a more direct, personal manner. Hashtags and "reply" tweets are great ways to focus one's message and market directly to one's audience (or a segment thereof), but if one is looking to expand their reach, they can use promoted trends or promoted tweets to connect with those not already familiar with one's brand. Mashable reports that promoted trends and promoted tweets yield engagement rates between three and ten percent on average (and sometimes much higher than that). They cite a Volkswagen campaign in which Volkswagen got 52 percent engagement on a promoted tweet for its 2012 New Beetle launch. In the case of promoted tweets, engagement is defined by click-throughs (which usually account for 80 percent of the total), retweets and "favorited" tweets. The buying process for promoted trends, promoted tweets and all of Twitter's ad products is similar to that of Google: marketers buy them in an auction at a cost-per-engagement rate, and then pay based on engagement.
Vine
Vine is Twitter's video affiliate and is unabashedly popular with students. Many brands have used the six-second format to cheaply entertain (and inform) their audience. For example, Gogo, an in-air Internet provider for business and commercial flights, used Vine to give customers an early sneak peek of giveaway items for an upcoming Valentine's Day contest. Not only did customers receive a behind-the-scenes look at the giveaway prizes, they got an early incentive to enter the contest, boosting Gogo's overall contest effectiveness.
Pinterest
Pinterest has been delivering significant results for small businesses for a number of years now. Besides the usual use of the platform—posting pictures that people re-pin, encouraging comments and likes—Pinterest can also be used as a catalyst to drive traffic to other revenue-making sources. For example, Entrepreneur.com cites the story of small business owners, Carl and Ina Christensen. The couple use Pinterest to drive traffic to their Etsy store by posting photos of their products on the social media platform, essentially transforming it into an online catalog. According to Carl, Pinterest is now his second biggest traffic referrer, behind Google, and the combination of Pinterest and Etsy accounts for about $60,000 in annual revenue.
Study Breaks College Media provides a one-stop solution for small businesses, providing them with big marketing strategies and delivering college students.
Study Breaks magazine is an award-winning line of monthly entertainment magazines for college students with a mission can best be explained through its slogan: We are college life. Published by Shweiki Media Printing Company, it is distributed in five Texas cities (Austin, Houston, San Antonio, San Marcos and Lubbock). (Studybreaks.com)