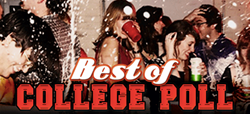 Statistics show that the use of online and social media contests is one of the leading strategies to both boost one's online audience and actively engage with those who are already "friends."
Austin, TX (PRWEB) December 12, 2013
One of the most difficult tasks small business marketers are facing today is attracting online interaction outside of Google search. Social media remains the standard "number two" marketing platform, but oftentimes social media fan pages designed for two-way communication end up serving as a digital grave for sales and promotions past. However, it shouldn't be this way if businesses manage their social media correctly, as statistics show that the use of online and social media contests is one of the leading strategies to both boost one's online audience and actively engage with those who are already "friends." Offering a valuable prize and adding an extra advertising boost could potentially captivate an audience and turn one's content viral.
Initially as a means to limit company liability, Facebook designed their own set of rules owners must follow for their contest campaign to be deemed "legal." That's why Study Breaks has teamed up with Second Street to allow all business owners the opportunity to create their own professionally designed Facebook fan page, complete with personalized contest campaign options, without having to worry about meeting all the guidelines.
Social Media Contest Statistics
Hubspot reports that statistically the best duration for a contest campaign is 25-60 days.
Here are some other statistics that one might find interesting concerning online contests:

Adding an advertising budget to one's campaign increased entrants by 10 times
1/3 of contest entrants sign up to receive email blasts from brands and partners
New campaigns acquire a 34% audience increase on average
Running a mobile contest increases the number of entrants by eight times
35% of Facebook fans like a page so they can participate in contests
"Like-Gating" Facebook
One added benefit of contests run through social media is the ability to help companies expand their fan base, which can be easily done through "like-gating," the process of allowing viewers to see exclusive content (or, for example, vote in a contest) only after they have "liked" one's page.
Its initial benefit is in the growth of one's audience, but it can also be used as a tool to connect with one's current followers. With a "like-gated" fan page, one can give away limited time offers, coupons, and video content only to those who have "liked" one's page. Savvy business marketers can also include a checkbox for fans to join one's email blast, which can help one grow their email database and simultaneously acquire even more data on those who cash in on one's offer.
Contest Examples and How to Benefit From Them
As a case study, one can look at Study Breaks, which develops multiple online campaigns a year in order to increase their own brand awareness and success.
College students are one of the most active demographics in terms of social media use, which means, as a whole, that they are being bombarded with promotional content on a daily basis. However, if one can cut through promotional noise and present users with a desirable package, one can stand out amongst competitors and increase the odds for virility.
One of the most successful campaigns Study Breaks and Second Street have run in recent past is their "Best of College" poll, the results of which were published in the November issue. Students from each of the five cities where Study Breaks is published voted on topics ranging from campus-related categories like "Best Organization" to businesses that have the "Best Happy Hour" or are considered the "Best Dance Club."
Study Breaks also hosted a "Cover Girl" contest, in which applicants entered, readers and fans voted, and a winner was selected, who appeared on the cover of the magazine.
Contests like this are not only fun ways to encourage interaction and to get both existing and potential buzzing. They also benefit the company running the contest (in this case, Study Breaks) in several ways:
-More "Likes" and Fans
As referenced above, "like-gating" a page so participants are forced to "like" it before they can enter or vote serves as an easy way for Study Breaks' fan page to gain "likes" and grow a fan base.
-Free Publicity Through Social Sharing
In any contest with a voting situation and a title/prize to be gained by real participants, social sharing comes naturally—and the company reaps the benefits. In a poll like Study Breaks' "Best of College," where businesses are vying for a title, they are likely to push out the link to encourage their fans to vote for them so they can be dubbed "Best Date Spot" or "Best Sports Bar" and receive that title. Similarly, in the "Cover Girl" contest, eager participants push out the link to the contest through their personal social networks. Not only does this lead to more likes via the aforementioned "like-gated" page, but it exposes the contest and brand itself to multiple audiences it wouldn't have reached otherwise.
Social sharing isn't just an occurrence as the contest progresses, however. Once the winners of contests like the two mentioned are announced, winners are likely to publicize their win—which, by default, is tied to the contest-hosting company. This raises more awareness of the contest (which is a huge benefit if it's recurring annually) and simultaneously the brand. Often sharing will go beyond social media as well; in a "Best of" contest, awarding winners with a certificate, badge, etc. for them to display on their website or in their place of business serves as free promotion for as long as it's displayed.
Study Breaks College Media provides a one-stop solution for small businesses, providing them with big marketing strategies and delivering college students.
Study Breaks magazine is an award-winning line of monthly entertainment magazines for college students with a mission can best be explained through its slogan: We are college life. Published by Shweiki Media Printing Company, it is distributed in five Texas cities (Austin, Houston, San Antonio, San Marcos and Lubbock). (Studybreaks.com)