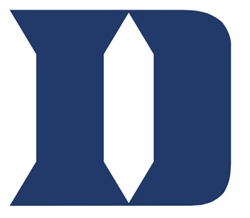 Baltimore, MD (PRWEB) October 01, 2015
Baltimore-based STX, LLC, a global sporting goods leader, has signed a multi-year agreement with Duke University to be the official equipment supplier of the men's lacrosse program.
As the exclusive equipment provider, STX will supply custom heads, handles and other equipment to the men's lacrosse program. Duke lacrosse will also take part in the testing of new products and technologies to provide STX with valuable feedback from its elite players.
"STX's mission to design and provide elite-level equipment for the collegiate player aligns with our team's commitment to excellence," said Duke head coach John Danowski. "We look forward to working with STX during the upcoming seasons in pursuit of our next national championship."
As one of the top collegiate programs in the nation, Duke has won three of the last six NCAA National Championships under current coach Danowski. During Danowski's first eight seasons, Duke won 80 percent of their games and produced 54 All-America selections, 25 All-ACC choices and two Tewaaraton Trophy winners.
"Duke has had unparalleled success in the last decade both on the field and in the classroom. Their record speaks for itself," said Jason Goger, President at STX. "With that said, we couldn't be more proud to welcome Duke into our elite family of collegiate programs to join Hopkins, Syracuse, Ohio State, North Carolina, and Cornell."
"Our R&D team is thrilled to begin working with Duke. Their testing and usage of our equipment will prove instrumental in our constant pursuit of making the most advanced products in the industry," continued Goger.
For more information on STX's collegiate-sponsored teams, please visit http://www.stx.com/mens/team-stx.
About STX:
STX is a global sporting goods leader in the sports of lacrosse, field hockey and ice hockey. With its 1970 introduction of the first synthetic lacrosse head, STX ushered in the "modern era" of what is now the fastest growing team sport. Based in Baltimore, the home of lacrosse, STX has been universally recognized for innovation in product design and development. STX continues to strive for new performance standards in sporting goods equipment at the highest levels of competition. For more information, visit http://www.stx.com.