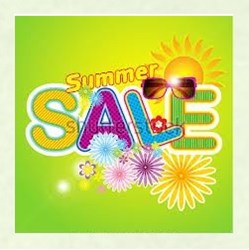 This is a great time to buy beautiful organic products for use year around or to put away until next year.
Stanton, New Jersey (PRWEB) August 15, 2013
A popular end of summer event, Stylish Organics' summer sale is scheduled to begin on August 15th and run until August 31st. With numerous products marked down, consumers will have the opportunity to buy fashionable, upscale, and environmentally-friendly products at great savings. "This is a great time to buy beautiful organic products for use year around or to put away until next year," commented owner, Lynn Lavanga. "The nice weather extends well into the fall so clothing products purchased on sale can still be enjoyed before being saved to enjoy again next year."
Stylishorganics.com will offer natural skin care products; eco home décor; organic clothing for women, men and children; natural jewelry; and a variety of other eco friendly products, all offered at 10 to 35% off retail. On sale products can easily be found in the SALE category with the discount price indicated. For those products not in the sale category or not marked with a sale price, a 10% discount will be offered. Visitors to their site can find the 10% discount code on their home page and input the code at checkout to apply the discount. Be sure to read their articles about eco friendly and organic products, and visit their blog page. Both are reachable from their website home page.
About Stylish Organics
Stylish Organics is an e-commerce boutique offering a collection of products selected for earth friendly properties from environmentally responsible manufacturers. The company's easy to shop, one-stop-shopping, venue enables those committed to green living to combine savvy styling with earth friendly thinking. Many of their products are made in the USA or are ethically sourced from organizations that globally support women. The boutique is based in Stanton, New Jersey and is available to consumers on-line with shipping provided to locations in the United States and Canada. They can be reached via their website, email - contactus(at)stylishorganics(dot)com or by calling 800.581.6417.