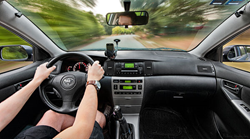 The DOHC EJ25 series motors that we are now selling are versions with a 155 to 165 horsepower rating for Subaru vehicles
San Diego, CA (PRWEB) June 22, 2015
The Subaru vehicle brand of sedan and hatchback vehicles remains popular in the American market due partly to the motor blocks featured in brands like Outback and Impreza. The Got Engines company is now including EJ25 blocks as part of its Subaru Impreza 2.5L used engines that are on sale on the company homepage at http://www.gotengines.com/blog/subaru/subaru-impreza-25l-engine.
The E-Series versions that are now available to buy were originally produced between 1996 and 2000. The units feature 16 valves in a 4-cylinder block design. Consumers who plan to buy the 2.5 units and are concerned with different compression ratios can choose the naturally aspirated or turbo editions.
"The DOHC EJ25 series motors that we are now selling are versions with a 155 to 165 horsepower rating for Subaru vehicles," one Got Engines company rep said.
The 2.5-liter blocks that are available this year are also compatible with other Subaru vehicles. Apart from the Impreza, owners of the Forester or Legacy vehicles that use a standard or turbo edition block. Consumers who order the dual overhead cam editions will receive extra warranty protection.
"The import car motor inventory that we have adjusted in our warehouse is eligible for our brand new warranty series that we created in 2015 to protect more consumers after purchase," the rep added.
The used condition builds that are now featured at the Got Engines website for Subaru brand vehicles can be ordered through dual methods this year. The regular order processing by using the company toll-free number is still available although online transactions are also available to web shoppers.
About GotEngines.com
The GotEngines.com company now fills its inventory of motor blocks with foreign and American brands that are in used condition for consumers to purchase. The company has expanded its offline communications with a new call operations center. The GotEngines.com company processes thousands of quotes for vehicle motors monthly and helps its consumers to save money at the point of purchase.