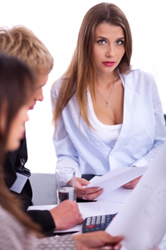 Some gurus in the housing industry market no money down investment options and a 'structure to' deal is one alternative
San Jose, CA (PRWEB) March 14, 2015
New ways to complete a real estate transaction are uncovered each year by savvy investors in the United States. The JWB Group is now helping adults answer the question of what is subject to real estate investing through its new content provided at http://www.jwbrealestatecapital.com/what-is-subject-to-real-estate.
A detailed insight into how some investors are earning money by making investments through a structured agreement with an existing homeowner is covered in the new financing page at the JWB website. Because there are some risks involved with this strategy, alternatives are also explained for adults.
"Some gurus in the housing industry market no money down investment options and a 'structure to' deal is one alternative," said a JWB Real Estate Capital company source.
Passive investments are now becoming one popular strategy for adults who do not have the hours needed to learn every investment option available. The JWB Group is now providing content for beginners at http://www.jwbrealestatecapital.com/investing-in-rentals-beginner that details how to get started making small financial investments that can grow annually.
"We're adding more daily content to our website that explores the entire passive industry in real estate to educate and inform men and women who invest annually," the source said.
Privacy and other protections that some adults have when entering the housing market are now explored in a new page at http://www.jwbrealestatecapital.com/should-you-use-land-trusts-for-real-estate at the JWB portal. A presentation about pros and cons of using a land trust is now supplied.
About JWBRealEstateCapital.com
The JWBRealEstateCapital.com company markets national investment programs for passive investors in the U.S. The company provides wealth generating opportunities that are found in the rental housing industry. The JWBRealEstateCapital.com company supplies more tips and solutions from its web portal this year to reach more adults seeking safer investing programs.