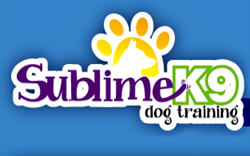 Recent polar vortex and ongoing frigid temps require greater diligence in caring for dogs.
Wantagh, New York (PRWEB) January 11, 2014
As New York and much of the country is dealing with the 'polar vortex' that has delivered sub-zero daytime temperatures, the team at Sublime K9 suggest that dog owners look to organizations such as the ASPCA and others for tips on how to protect family pets in extreme conditions. Many of these tips are also being discussed broadly in the media but a recent article on the website GlobalAnimal.org offers a nice summary of the tips offered by these various organizations.
New York and much of the northeast are dealing with a weather phenomenon that has not been seen before, that being what meteorologists are referring to as the 'polar vortex'. The blast of cold weather has seen regular temperatures in the single digits and with the blasts of wind that have accompanied this weather pattern we are seeing sub-zero daytime temperatures, even on sunny days. For this reason we are all taking care to bundle up and ensure that every possible exposed area of skin is protected. What many do not realize is that the same care must be taken with our family pets, especially dogs who have to be taken out or let out in backyards to relieve themselves.
While a dogs coat can protect and insulate them against the cold, they are susceptible to extreme cold temperatures with some of the same risks as humans. For dogs, their tails and ears are especially troublesome as their coats do not grow as thickly in these areas as they do on the rest of their bodies. Along with their private parts which are not only more exposed than the rest of their bodies and have the added presence of greater moisture, the very real possibility of frost bite is present.
The ASPCA and other organizations, especially those in areas where extreme temperatures are the norm, can and do offer advice on how to help our furry family members get through harsh weather safely. The most prominent piece of advice is to closely monitor your dog when it is outside, especially dogs that are kept outside in enclosures of their own. Ensuring that a doghouse is dry and free of unnecessary drafts will help outdoor dogs immensely. Additionally, if outside dogs have their food and water bowls in their doghouses, it is suggested to use non-metal bowls to prevent tongues getting stuck to bowls. For indoor dogs, extra care is needed when portable heating units are used around the house. Dogs do not know the potential danger that is present in these so they should not be left on when the dog is home alone. These are just a few of the tips and suggestions that Sublime K9 passes on to the owners of their students but they also suggest that due diligence in seeking out more information as well as keeping abreast of the news to ensure that our pets are safe.
Sublime K9 Dog Training, a dog training school in Long Island] located in Wantagh New York, was established by Jessica Freedman with the goal of providing customized training programs to suit the individual needs of each dog and their family. A graduate of the National K-9 Learning Center where she earned her designation as a Certified Professional Dog Trainer, Jessica has over 10 years of experience as a dog trainer. A professional member of International Association of Canine Professionals, her love for canines has also led to work in the veterinary field and as a dog walker to learn as much about dog's health and wellness as possible. It is this combination of training, experience and dedication that has made her a respected member of the canine training profession. Sublime K9 Dog Training can be reached by phone at 631.241.6482 or online at http://www.dogtrainerslongisland.net.