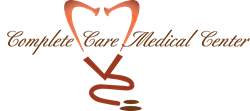 The expert, licensed Suboxone specialists at Complete Care Medical Center offer customized outpatient detox care leading to the highest success rates possible!
Fort Lauderdale, Florida (PRWEB) December 29, 2014
One of the top outpatient Suboxone detox centers, Complete Care Medical Center, is now offering same week appointments with licensed specialists. The Center offers multiple licensed Suboxone doctors who offer patients the ability to complete drug rehabilitation as an outpatient. Call (954) 399-6945 for more information and scheduling.
When it comes to Suboxone, also known as buprenorphine, the medication has been revolutionary in helping those with an opiate addiction receiving rehab treatment as an outpatient. This negates the high cost of inpatient treatment and allows patients to continue working and spending time with one's family.
Suboxone has been shown to be a safe medication and is useful for those addicted to all types of substances including Opioids, Methadone, Benzodiazepines, Heroin and Cocaine. There are oral versions along with a sublingual alternative. The Suboxone experts at Complete Care Medical customize medication types along with dosages.
Fees at Complete Care Medical Center are extremely reasonable, including an initial $250 along with follow up visits at $75. Patients are treated from a broad area throughout South Florida including Fort Lauderdale, Broward County and Dade County as well. For the same week appointments, call (954) 399-6945.