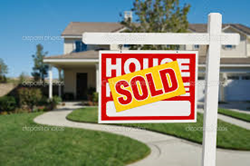 Hard Money Alternative Lending for borrowers with credit below 620 is up 18% year over year. Lowered rates on a 2 year loan have helped spur this increase in volume
Palo Alto, CA (PRWEB) May 07, 2014
According to the Alternative Lending Magazine report, approximately 1,7216homes were sold in April to borrowers with a credit scores below 620 FICO using Alternative Financing such as hard money, private money and trust deed investments, up 18.02 percent year over year.
This rise is attributed to the lowering of mortgage rates and affordability established by these Alternative Lenders. Many bad credit buyers are getting off the fence as the public acceptance and knowledge of alternative lending sources become more available.
According to HardMoneyCalculator.com, the average rate on a 2-year, interest only mortgage is 10.25 percent at a 60 percent Loan to Value.
All Program Match data is compiled through the use of accurate, real-time, internet-based data collected from housing funding sales trends and lender behaviors such as recorded deeds and final closing statements.
Alternative Lending Magazine is the unconventional guide to the unconventional lending market. This cutting edge interactive monthly magazine that empowers actual funding through program matching rather than lender listing uses a proprietary technology system with an automated underwriting process that evaluates consumers' unique non-conventional loan request and their capacity to afford it. The proprietary decision-making technology is based on program matching, property eligibility, underwriting, ability to pay review, lender analytics, strategy and loan scenario modeling. The system will match the actual program that will fund a loan rather than give a list of numbers to call. To find out more or become a regular subscriber please visit AlternativeLendingMagazine.com.