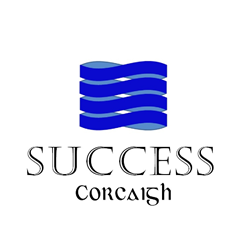 (PRWEB) March 20, 2014
Managing director James Neal of Success Corcaigh flew with three business partners to Spain at the weekend for the International Sales Conference after being sought out by an international entrepreneur who was present for his recent speech in Dublin.
Following his speech at the Dublin Sales Conference last week, managing director James Neal of Success Corcaigh was selected by an international entrepreneur to be the keynote speaker at the upcoming International Sales Conference in Seville. The entrepreneur was impressed with James Neal's confidence and his ability to relate to the audience.
James Neal flew to Seville for the International Sales Conference on Friday 14th March for the event which took place on Saturday 15th March. James Neal of Success Corcaigh, along with three of his business partners stayed at the Hotel Sevilla Centre for the duration of the business trip, where the conference also took place. The Hotel Sevilla Centre is a stunning hotel located just a few minutes' walk away from Seville's historical part of the city. The venue boasts five beautifully decorated function rooms which can accommodate up to 300 guests. The elegant Hotel Sevilla Centre is equipped with all the latest technology, making it the perfect venue for the International Sales Conference.
James Neal at Success Corcaigh enjoyed speaking at the event as well as having the opportunity to meet with fellow business owners from across Europe to share ideas and experiences within the direct sales and marketing industry. James Neal hopes to have the opportunity to speak at international business events again in the future.
Success Corcaigh is an outsourced direct sales and marketing firm based in Cork. The firm execute marketing campaigns throughout Ireland and the UK, using a face-to-face approach. James Neal at Success Corcaigh strives to focus on both customer and client satisfaction, endeavouring not only to provide a high volume of customer acquisition, but also an impeccable quality of results for all parties. Success Corcaigh specialises in increasing brand awareness for their clients, as well as driving sales.
James Neal founded the Success brand in Cork in February 2011. The firm has grown steadily over the last few years, and their excellent track record has initiated a high demand for their services throughout the UK and Ireland. James Neal has plans to expand his business SuccessCorcaigh into the Greater Yorkshire region in England to meet the demand from UK brands for their services in direct marketing, lead generation and competitor analysis.