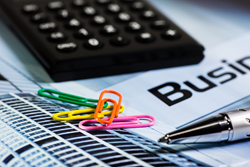 Regardless of the exact numbers, the risks of starting a new business are high. C2C Resources would like to help lower these risks with the top 3 reasons new businesses fail and how to avoid them
Atlanta, GA (PRWEB) April 16, 2015
C2C Resources, a leading commercial debt collection agency that has helped business all across America, has released the most common reasons new businesses fail, and how to prevent them. The company has dedicated much of their time to helping American businesses with free tips on making their businesses more profitable and successful, with this being their latest addition.
There have been many statistics cited throughout the past several years regarding the failure rate of new businesses, with some as high as 95% of small businesses fail within the first 5 years. Regardless of the exact numbers, the risks of starting a new business are high. C2C Resources would like to help lower these risks with the top 3 reasons new businesses fail and how to avoid them, below:
1. Leadership: Poor or underdeveloped leadership skills can quickly become apparent to employees, partners, and customers when it comes to decision making, supervising staff, and having a clear vision for the future of the organization. To combat this, business owners should research, take classes, find a mentor, and reach out to great leaders within their community for insight. The better leader an owner becomes, the more efficient and effective their business becomes.
2. Finances: A company's finances are one of the key building blocks for a successful business, and also one of the most stressful aspects of starting and running a business. Tracking where every dime is coming from and where it is going is a must for new businesses. Cash flow is the most important thing to focus on. Having a foundation is key – professional accounting software is a great first step, and can provides profit and loss statements showing where a business is making and losing money. Hiring a professional bookkeeper or accountant can also make the financial side of the business less stressful and more accurate.
3. Future: Many new business owners try to predict the future. Anticipating business shifts is great, but often times regular (and necessary) business activities are overlooked as owners try to think too far ahead. Instead of trying to predict the future, start by planning for it. Paying down debt, collecting invoices, finding new customers, introducing new products or services the market needs, and constantly innovating are all small ways to prepare for the future on a daily basis. Owners will be surprised by how things can just fall into place when they focus on the daily businesses tasks.
For more information on how to build a successful business, please visit the C2C Resources blog here.
About C2C Resources
C2C Resources is a global Commercial Debt Collection agency headquartered in Atlanta, Georgia. The company collects commercial debt on behalf of their over 25,000 clients and is considered one of the top agencies in the country. The executive team at C2C brings more than 60 years of experience helping businesses collect their accounts receivable.C2Cs powerful combination of Profit Maximizer, InfoMax Collection System, and Legal Forwarding Edge, can help your company be more effective with your own in-house collecting and maximize recovery of accounts turned over for collection. For more information, please visit http://www.c2cresources.com.