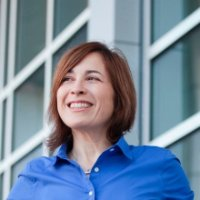 Baton Rouge, LA (PRWEB) March 05, 2014
On February 20, 2014, the Greater Baton Rouge Society for Human Resource Management announced the winner of the 2013 Baton Rouge 2013 HR Professional of the Year Award.
The 2013 award was presented to Devin Lemoine, President at Success Labs, a full-service, strategic organizational and leadership development company. The award, given annually to Baton Rouge human resource professionals, recognizes individuals who have made significant contributions to the HR profession and the local Baton Rouge community. Lemoine was nominated for the award by Sandy Michelet, senior director of human resources at Our Lady of the Lake Regional Medical Center.
Lemoine joined the Success Labs team 19 years ago and has since partnered with hundreds of local and global organizations to develop their teams and talent during times of growth, change and transition. Lemoine is an expert in leadership and succession planning and often can be found facilitating leadership development initiatives, leading succession planning with senior teams and coaching business executives. Lemoine often conducts workshops and trainings, including the Success Labs Management Incubator.
"It's an honor to be selected as the GBR SHRM Professional of the Year. It's been a pleasure to work and learn with such talented colleagues and friends for the last fifteen plus years," Lemoine shared. When asked about her leadership philosophy, Lemoine responded, "A simple question: Why would anyone want to work with you or for you? I think it's in answering this question that we have the opportunity to reflect and grow. Of course vision and strategy are huge, but the real business of leadership is whether people will want to go down that road with you."
About Success Labs
Success Labs is a full-service, strategic organizational and leadership development company located in Baton Rouge, Louisiana. For more than 25 years, the Success Labs expert team of consultants has worked with hundreds of companies to explore business potential and improve cultural performance. Contact Success Labs to get proactive about your people strategy.