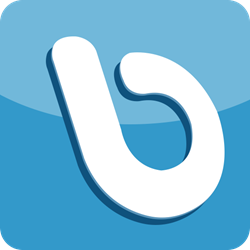 Sudden Exit are Ultimate Musicians on BEAT100.com.
(PRWEB) September 27, 2013
After six years of performing together, Sudden Exit have honed their skills as songwriters, performers and recording artists. These years of experience as a unit gave them time to perfect their sound and they recently made their first release in the form of a debut EP. They are already getting on with writing their first album, planned for release next year and have gained plenty of valuable musical opportunities over their time together.
Front woman and main songwriter Sevtap Isik takes centre stage in Sudden Exit's videos; presenting a strong female image for the band, reminiscent of her idols Joan Baez, Nina Simone and Tina Turner, amongst others. She takes inspiration from solid songwriters and artists, ranging from female vocal sensations, Adele and Mariah Carey, revolutionary icons, Bob Marley and Freddie Mercury, to pensive lyrical geniuses, Bob Dylan and The Doors. This eclectic combination of heralded greats makes for a strong collection of qualities that Sevtap uses to enhance every aspect of her band's format, making for strength in all areas of creativity and performance.
With such a width of experience between the band members and a strong-headed woman to lead the way, Sudden Exit recently embarked on their first EP release. 'Hypocrisy' was released in January and the band held the launch of this EP at the Islington O2. If you missed the staggering performances from Sudden Exit, you can find live videos of the EP launch on BEAT100. Sevtap told us: "BEAT100 has been an excellent music site which has given us the opportunity to share our fist music video with a larger audience."
The London-based foursome has been gigging over this year and are making plans for a forthcoming album after the success of their 'Hypocrisy' EP. The title track has an official video that can be found on BEAT100, where Sevtap's iconic look is framed by her confident fellow band-mates, in eye catching costume and make up. The video has an aspect of mystery and dramatic glamour; while the band slams out the captivating chorus, a graceful gymnast swings dangerously between white ropes of silk. The video is put together with elegance and artistic poise, while the track itself speaks of anguish and raw incense at society's values; the two together are captivating.