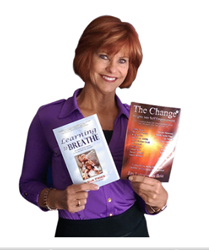 "I am so proud to be able to continue inspiring my viewers for a third season."
LOS ANGELES (PRWEB) May 17, 2019
The Los Angeles Public Access Channel 36 has just announced that they have renewed The Sue Fries Show for its third season. The popular series provides an uplifting look at life, guiding viewers through challenges by imparting hope, understanding, and faith.
A pioneer in the pest control industry since 1981, Sue Fries is not only a sought-after keynote speaker, weekly radio show host, author, and professional dancer. She has also been recognized as a top female business owner servicing California for multiple years running.
"I am so proud to be able to continue inspiring my viewers for a third season," said Ms. Fries. "I'm grateful to Public Access Channel 36 for continuing to see the value in the show's content."
Ms. Fries has been serving community interests for over 30 years as an innovator in pest control, an environmental activist for disadvantaged children with asthma, the Director of UAIAP (United Against Indoor Air Pollution), a consultant and national spokesperson for Indoor Allergen Control Network, and a former director and chair of the Pest Control Operators of California.
Her awareness of the importance of clean air quality, love of animals, and concern for her family's health, has led her company, Ecola Services, Inc., to become a leader in alternative, nonchemical termite treatments. Affectionately called "The Termite Lady" of Ecola Services, Ms. Fries expressed, "There is a great sense of accomplishment that accompanies making environmentally responsible choices."
In addition to hosting her own syndicated radio show since 2000, Ms. Fries has been featured on the Discovery Channel, History Channel, and America Now.
Archives of The Sue Fries Show can be viewed at https://suefries.com/sue-fries-tv.