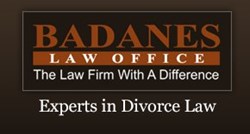 We are improving results for non-English clients by continually improving our service and our capabilities. When communication is clear, accurate and reliable, clients can win more cases.
Northport, NY (PRWEB) January 27, 2014
The Badanes Law Office announces that they now utilize a top-rated translation service to interpret non-English speaking phone calls. Even if a client comes into the office, his/her language can be translated through a simple phone call. This new service has significantly raised the bar for how lawyers service an increasingly multi-cultural client base on Long Island.
"Clients who aren't accustomed to the New York State laws and various legal procedures appreciate this new translation service," says Suffolk County Divorce Attorney David P. Badanes Esq. "It is also beneficial to our firm because it allows us to improve service to our non-English speaking clients."
Law firms on Long Island that do not have access to a translation service usually have to hire an interpreter for the client. This can be a very time-consuming process. In most cases, many divorce lawyers have no other choice than to forego their client's legal case and refer the client to a lawyer that speaks his/her language - if one is available.
The Badanes Law Office interprets phone calls that are in languages that range from French to Turkish. "There are many bilingual law firms on Long Island that speak Spanish, Portuguese, German, Italian, and etc. However, many are limited to just those particular language groups. We can now interpret over 200 languages, such as Dutch, Hebrew, Swedish, Korean, Vietnamese, Norwegian and much more," according to Mr. Badanes.
"A language barrier can have a negative impact on the outcome of a legal case. Mistranslated words or misinterpreted statements are risks we have actively mitigated by building our translation capabilities. We can help our non-English speaking clients get better results and optimize their ability to win a case."
Suffolk County divorce lawyers such as Badanes understand the importance of effective communication when it comes to helping clients with their legal issues. He not only provides them with quality service, he's able to essentially 'speak their language.'
To find out more information about The Badanes Law Office, call: (631) 239-1702 or visit: dbnylaw.com.
About The Badanes Law Office:
Long Island attorney David P. Badanes Esq. specializes in divorce, contested divorce, uncontested divorce, divorce mediation, matrimonial & family law and criminal defense. His law firm is committed to providing optimal representation, while exceeding his clients' expectations.
He represents clients in Suffolk County, Nassau County and the New York City area with offices in Northport, Suffolk County and Garden City, Nassau County.