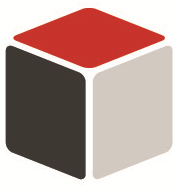 The App Throwdown showcases our engineering bench strength and our capability to transform our customers' businesses.
San Francisco, CA (PRWEB) June 15, 2016
Epicom, a Texas-based CRM consulting firm and SugarCRM Elite partner, today announced its Sugar integration for Slack was awarded "best-in-class" for the user productivity category in the 2016 SugarCon App Throwdown. The SugarCon App Throwdown challenges Sugar partners, developers and integrators to compete and showcase the most innovative apps built to extend the Sugar platform.
Epicom's Sugar integration for Slack was designed to improve efficiency, increase user adoption of the CRM and increase data transparency across departments.
Features of the integration include:

Notifications: Recurring reports that pull insights from Sugar Leads and Opportunities into Slack channels on a monthly or weekly basis.
Commands: Users in Slack can use commands to request information about specific records in Sugar.
Bot Questions: Users can request CRM data and metrics in the form of a question using the custom SugarBot.
"We are honored to have our Sugar integration for Slack chosen as a finalist for the SugarCon App Throwdown," said Bill Harrison, CEO and founder of Epicom. "This is the fourth time Epicom has presented in the finals at the App Throwdown, which showcases our engineering bench strength and our capability to transform our customers' businesses. We are thrilled to have the chance to show-off our team's hard work."
This year, 40 apps were submitted to the SugarCon App Throwdown, all competing for category awards such as Community Favorite, User Productivity, Customer Engagement, Customer Insight, and Mobile CRM & The Internet of Things. The winners of these five category awards will compete on stage at SugarCon during the App Throwdown on June 15 to battle for "best-in-show".
"The number of partners that submitted innovative technologies for this year's competition demonstrate the variety of outstanding solutions in our ecosystem for customers to enhance and customize how they benefit from Sugar," said Mark Weitzel, senior director, worldwide ISV alliances at SugarCRM. "Congrats to Epicom for being named a winner in the user productivity category and thank you to all participants who are helping businesses transform customer relationships."
The Sugar integration for Slack is complimentary to the Sugar community and will be available to download from the Slack App Directory and from Sugar Exchange later this week.
About Epicom
Epicom is a technology solutions firm focused on consulting and executing complex Customer Relationship Management (CRM) and Marketing Automation deployments, customizations and integrations. Epicom is dedicated to helping companies be successful and grow by providing comprehensive software solutions and services including training, support, and CRM hosting. For more information, call 512-481-9000, visit http://www.epicom.com, or follow us on Twitter @epicomcorp.