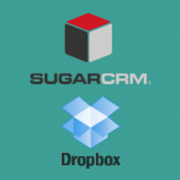 Woodland Hills, CA (PRWEB) April 20, 2015
Known for their innovative integrations with SugarCRM, the fastest growing CRM software package in the world, FayeBSG will be unveiling their newest Sugar Integration, the FayeBSG SugarCRM Dropbox Integration Application at this year's SugarCon, SugarCRM's annual customer, developer and partner conference.
Demonstrations of all FayeBSG integrations will take place at their booth in the sponsorship pavilion at SugarCon, which is being held April 20 – April 23 at The Hilton San Francisco Union Square.
"Last year at SugarCon we were excited to announce our Sugar Box Integration," said David Faye, CEO of FayeBSG. "This year we couldn't be more thrilled to return to SugarCon as a Silver Sponsor for a second year, and to show the Sugar community our next cloud storage to CRM integration, in our Sugar Dropbox integration. We look forward to showing our newest integration at SugarCon and mingling with all the customers, prospects and partners."
The FayeBSG SugarCRM Dropbox Integration Application can manage, access, and share any amount and type of file on Dropbox within Sugar; ensuring sales teams have the most up-to-date materials. Users can create shared workspaces within Sugar to collaborate with colleagues, partners, and customers. In addition, sales people can email files, edit documents, fax agreements, and sign contracts within Sugar using the Dropbox integration. Users can also use Dropbox to manage all documents and uploads for any record in Sugar, map any field in a Sugar record to the corresponding Dropbox folder, share, tag, edit, upload, revise documents from within Sugar, and drag-and-drop file uploads to preview and tag documents, all right inside of Sugar.
About Faye Business Systems Group
FayeBSG is an award-winning software company known for their breadth of SugarCRM Integration Add-On Products, which include integrations with ERP software, credit card processing, project management, phone systems, and more. Specializing in extensive multi-layered CRM, ERP and marketing integrations, FayeBSG concentrates on a wide array of high value CRM, ERP and marketing automation consultative services.
FayeBSG uses SugarCRM, NetSuite, Act-On, Sage 100 ERP (formerly MAS 90), and a variety of custom software solutions to meet client needs. Services include software development, project management, packaged software implementations, custom software implementations, integration, consulting, training, and support. Faye Business Systems Group has completed hundreds of successful CRM projects, specializes in Sugar Integration, and is one of SugarCRM's leading North American Elite Partners. For more information, call (818) 280-4820, email info(at)fayebsg(dot)com, or visit http://www.fayebsg.com. Connect with Faye Business Systems Group on LinkedIn, Facebook, Twitter or YouTube.
About SugarCRM
SugarCRM enables businesses to create extraordinary customer relationships with the most innovative and affordable customer relationship management (CRM) solution on the market. By placing the individual at the center of its solution, SugarCRM is putting the "i" in CRM and empowering people at all levels of an organization to better understand and engage with customers. Based in Silicon Valley, SugarCRM is backed by Goldman Sachs, Draper Fisher Jurvetson, NEA and Walden International. More than 1.5M individuals in over 120 countries rely on SugarCRM. To learn more visit SugarCRM.com or follow @SugarCRM.
Press Contacts:
Jesse Heller
Faye Business Systems Group, Inc.
818 280 4820