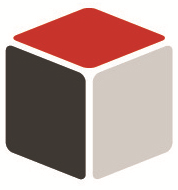 Proper training plays a major role in successful implementations and ongoing user adoption of the CRM system.
Austin, TX (PRWEB) March 01, 2016
Epicom Corporation today announced it is hosting a free one-hour training session for Sugar users who want to take advantage of Advanced Workflows, the new, powerful workflow engine introduced by SugarCRM. The online event will be held on March 16 and is open to all SugarCRM customers.
Advanced Workflows, also known as Process Author, was released by SugarCRM in April 2015 and is available in the Enterprise and Ultimate versions of Sugar. This state-of-the-art tool is generating excitement because of its ability to automate complex business processes and its drag-and-drop design interface. Epicom's training session will cover:
•Creating a workflow with the visual designer
•How Admins and End-Users will interact with workflows
•Capabilities of the new tool, including automating lead assignment and quote approval
As a SugarCRM Elite partner, Epicom is among the top 10 percent of partners worldwide and has earned more than 15 Developer, Admin, and Sales certifications for SugarCRM.
"Epicom is primarily focused on helping our customers achieve success with the Sugar product. Proper training plays a major role in successful implementations and ongoing user adoption of the CRM system," said Amanda Anderson, Director of Marketing at Epicom. "To better support our customers and other Sugar users, we've designed a range of training programs including online and onsite courses, train-the-trainer workshops, and advanced developer training. We also host a Sugar User Group series with more than 1,000 members worldwide and offer several free online resources through our blog."
Epicom encourages Sugar users to sign up for the training as soon as possible, as seats are limited. Click here for more information or to register for this free training on Advanced Workflows.
About Epicom Corporation
Epicom is a technology solutions firm focused on consulting and executing complex Customer Relationship Management (CRM) and Marketing Automation deployments, customizations and integrations. Epicom is dedicated to helping companies be successful and grow by providing comprehensive software solutions and services including training, support, and CRM hosting. For more information, call 512-481-9000, visit http://www.epicom.com, or follow us on Twitter @epicomcorp.