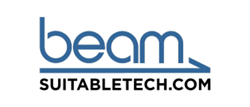 Palo Alto, CA (PRWEB) August 21, 2013
Suitable Technologies, Inc., has retained a majority of employees from Willow Garage, Inc. to increase and enhance the development of Suitable Technologies' Beam™ remote presence system. Suitable Technologies will use the combined resources to further product development, sales and customer support.
Beam enables users to travel instantly to remote locations using video conferencing technology, over a WiFi or cellular 4G LTE connection, that users can drive. Beam is the market's most effective and reliable solution for remote presence, providing uncompromising quality with a robust offering of features.
Scott Hassan, founder of both Willow Garage and Suitable Technologies, said, "I am excited to bring together the teams of Willow Garage and Suitable Technologies to provide the most advanced remote presence technology to people around the world."
Willow Garage will continue to support customers of its PR2 personal robotics platform and sell its remaining stock of PR2 systems. Interest in PR2 systems or support should continue to be directed to Willow Garage through its portal at http://www.willowgarage.com.
By increasing resources in research and development, production and customer support, Suitable Technologies is positioned to successfully serve demands for Beam remote presence technology. To learn more about Beam, please visit http://www.suitabletech.com.
About Suitable Technologies
Suitable Technologies develops world-class remote presence technologies. Its first product, Beam, allows people to travel instantly and is designed and manufactured at its headquarters in Palo Alto.