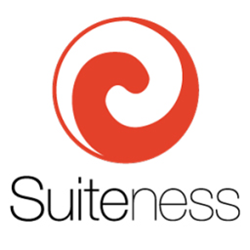 Through Suiteness, you can book rock-star accommodations in about five clicks. -- Robbie Bhathal, CEO, Suiteness
SAN FRANCISCO (PRWEB) December 08, 2015
Suiteness (https://www.suiteness.com), the first travel site to offer exclusive online booking of the hotel industry's most luxurious suites, announced $1 million in funding led by Structure Capital, the first investor in Uber. Prominent angel investors and past customers, including Scott and Cyan Banister, also participated.
Suiteness currently provides access to more than 10,000 of the most desirable suites on the Las Vegas strip in over 30 hotels including Caesars Palace, The Cromwell and Rio. Half of the suites are offered for direct online booking exclusively through Suiteness.
The funding will help the company secure additional, exclusive hotel partnerships and expand into other cities. The company will begin serving Miami before the end of the year, followed by Los Angeles and New York.
Until now, guests could only book top hotel properties by phone, limiting access to sought-after suites. With Suiteness, travelers can easily shop for the ultimate setting for their bachelor party, family reunion, corporate retreat or dream vacation. Those traveling in groups will likely find that luxury can be surprisingly affordable.
Suiteness CEO Robbie Bhathal said, "Suites are the crown jewels of luxury hotels, and access has historically been guarded. In our research, it takes about five calls to book a suite at a luxury hotel. Through Suiteness, you can book rock-star accommodations in about five clicks. No need to get on the phone to negotiate with sales teams, just direct access to the best suites at the best hotels."
"Suiteness is a natural addition to our portfolio of market disruptors," said Mike Walsh, partner at Structure Capital. "When we first invested in Uber, luxury car service was only accessible through time consuming planning and corporate accounts. Like Uber, Suiteness brings consumers and suppliers closer together for the benefit of both."
Part of the reason for Suiteness's recent success is their experienced team. Leading the team's product is co-founder Kyle Killion, who started his career helping build the Geek Squad, as well as product management at Yelp and ApartmentList.
"It's our mission to make booking a suite as easy as getting an Uber. Luxury doesn't have to mean old school," said Killion.
For more information, visit http://www.suiteness.com
About Suiteness
Suiteness is the first and only booking engine dedicated to helping travelers gain access to the hotel industry's most luxurious suites. The company was founded in 2014, with funding and support from investors who have helped launch some of travel's most successful and disruptive businesses. The platform currently provides access to 10,000 luxury suites in Las Vegas and is expanding its suite inventory rapidly in key markets across the U.S. For more information, visit http://www.suiteness.com.