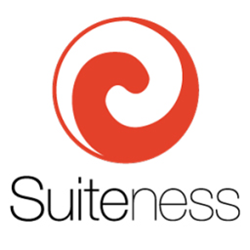 You gain memories through these unique experiences while giving back
SAN FRANCISCO (PRWEB) January 26, 2016
Suiteness (https://www.suiteness.com), the first travel site to offer exclusive online booking of the hotel industry's most luxurious suites, announced an initiative to give back to local communities and an opportunity for travelers to have a socially conscious, luxury experience. When customers book a luxury suite through Suiteness, a donation will be made on their behalf to a local charity partner of their choosing. Suiteness offers a 'running amount' clock during the booking process so customers can see how much will be donated.
To date, Suiteness has partnered with HELP of Southern Nevada, Opportunity Village, and Three Square in Las Vegas as well as Amigos for Kids, Camillus House & Health and Miami Rescue Mission in Miami. The company expects to announce charitable partnerships in New York City in early 2016 and will partner with new charities as they expand to new cities.
With their recent expansion into New York City, Suiteness now offers online access to 17,000 luxury suites. Approximately half of these can only be booked online through Suiteness.
"It is about socially conscious, positive luxury," said Robbie Bhathal, CEO and co-founder of Suiteness. "You gain memories through these unique experiences while giving back. Our customers get the luxury experience of a lifetime while knowing that they are doing good for the local community."
Before Suiteness launched last year, guests could only book top hotel suites by phone, limiting access to the most sought-after suites. With Suiteness, travelers can easily shop for the ultimate setting for their family reunion, group travel, bachelor/bachelorette party, corporate retreat or dream vacation and book it with just a few clicks.
Last month Suiteness announced that the company received more than one million dollars in funding led by Structure Capital, the lead investor in Uber.
For more information, visit https://www.suiteness.com.
About Suiteness
Suiteness (https://www.suiteness.com) is the first and only booking engine dedicated to helping travelers gain access to the hotel industry's most luxurious suites. The company was founded in 2014, with funding and support from investors who have helped launch some of travel's most successful and disruptive businesses. The platform currently provides access to 17,000 luxury suites New York, Las Vegas and Miami and continues to expand its suite inventory rapidly in key markets across the U.S. For more information, visit https://www.suiteness.com.