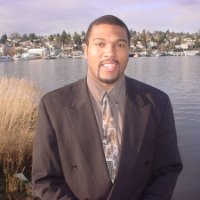 I feel like I'm one of the luckiest guys in the world to have worked with so many fine people from all walks of life.
Seattle, WA (PRWEB) November 02, 2015
Sekou "Suki" Wiggs, RE/MAX, is featured in a special section of the December issue of Seattle magazine as a 2015 Five Star Real Estate Agent award winner.
Five Star Professional partnered with Seattle magazine to identify and showcase an exclusive group of real estate agents who have demonstrated excellence in their field. Less than 7% of agents in the Seattle area received this recognition.
Suki values his positive relationships with clients and "would like to express my gratitude and appreciation to all of my clients whom I consider dear friends over the years. I feel like I'm one of the luckiest guys in the world to have worked with so many fine people from all walks of life," says Suki.
Entering the real estate field 17 years ago, Suki aimed "to provide exceptional service to my clients in helping them reach their real estate goals." His clients seem to approve, as the Five Star award is based on positive feedback that comes from them.
"Our list of local Five Star Real Estate Agents can be an invaluable resource for anyone looking to buy or sell a home. These agents are exceptional in their field and their commitment to client satisfaction and are right in your backyard," says Dan Zdon, CEO, Five Star Professional.
Finally, Suki wishes to share one of his favorite quotes from Ray Kroc, founder of McDonald's and a guy who knew a thing or two about business. "If you work just for money, you'll never make it, but if you love what you're doing and you always put the customer first, success will be yours."
Sekou 'Suki' Wiggs's Five Star award profile can be viewed here.
About the research process:
Now entering its 13th year, Five Star Professional conducts in-depth, market-specific research in more than 45 markets across the United States and Canada to identify premium service professionals.
Five Star Professional contacts thousands of recent homebuyers to identify award candidates. Phone, mail and online respondents rate their real estate agent on 10 satisfaction criteria. Candidates with a qualifying client satisfaction rating move on to be evaluated on objective criteria such as experience, production levels and disciplinary and complaint history.
Real estate agents do not pay a fee to be considered or awarded. For more information, visit http://www.fivestarprofessional.com.