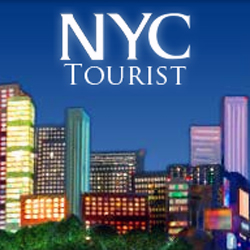 New York, New York (PRWEB) July 06, 2013
Broadway is always a must when visiting New York City. This summer there are top shows hitting the Broadway stage. There is something for everybody and all are full of life and excitement. Watch the musical renditions of classic stories and listen to the powerful vocals of the best performers around. NYCTourist.com offers the best deals on the hottest shows on Broadway. Get Broadway show tickets online to avoid the long lines outside the theatre and to save some money!
Rock of Ages
Known as Broadway's Best Party, this show brings back all that was 80's from the heavy metal to the big hair. Classical Rock hits will be playing as beer vendors walk up and down the aisles and complimentary lighters are given out for the ultimate ballads throughout the performance. Like I said before, it's a party. Rock of Ages Broadway tickets start at just $70 in the orchestra and mezzanine, and this show is a must to keep the party going this holiday weekend in New York City.
Newsies
Set in the one and only New York City, Newsies has a storyline that keeps the whole audience rooting for the heroine. Set during the 1899 Newsboy Strike, the show has some real life history about the hardships of the time and the newspaper moguls. This upbeat musical is fun for the whole family, with singing and dancing galore. Get Newsies tickets starting at just $67 online.
The Lion King on Broadway
The classic tale in the African safari will have the whole family entertained. The story that we all know and love is one of the most popular shows on Broadway, combining spectacular costumes, elaborate sets and a hit soundtrack. This musical won six Tony awards and is an exciting experience so get tickets beforehand to avoid lines and get a better deal too! Tickets for the Lion King start at $90, and this showstopper is worth every penny.
Mamma Mia!
Follow the famous story of a daughter, Sophie Sheridan, searching through the past of her mother's love life to find her father. This energetic performance is lighthearted and fun especially when set to pop group ABBA's soundtrack. Laurie Veldheer is the newest addition to the cast and will play Sophie. Even last minute Broadway tickets for Mamma Mia start at $69.50. Bring all the possible dads, moms and a few friends to a production this weekend.
Chicago the Musical
This famous dramatic comedy is full of power, excitement, corruption and adultery. Roxie Hart fights for her rise to fame after she murders her husband. This show brings the roaring 20's to life with upbeat jazz music and bold fashion. Book tickets online for as low as $50 each!
Wicked the Musical
Since its debut in 2003, this production has won over 35 major awards. This good witch, bad witch storyline is appropriate for children and adults. The popular show is witty and exciting and full of spectacular song performances. Those who stay past the weekend can catch a weekday show for cheaper tickets, but definitely don't miss out on Wicked this weekend!
Jersey Boys
This documentary-style musical about the famous 60's pop and rock n' roll band, Frankie Valli and the Four Seasons, isn't just about the music. Although the vocal performances will blow everyone away there is a wonderful mix of comedy, romance and tragedy throughout the story of their careers. Enjoy the students discount Broadway tickets for only $27.
About NYCTourist.com:
NYCTourist.com is an authority on traveling to New York City. NYCTourist.com is a one-stop destination when planning a NYC vacation. Find the best information, deals, reviews and tickets for events, attractions, Broadway shows and hotels in New York City. Lizz Riggs, editor of NYCTourist.com, can help travelers find all the best things to do, places to stay and deals to take advantage of on their next trip.